Marineland, the notorious marine park in Niagara Falls, Ontario, is being exposed once again for causing animals to suffer. New documents obtained by The Canadian Press show that 14 whales and one dolphin have died in tanks at Marineland since 2019. The victims are primarily beluga whales—including a dozen belugas dying in just two years—a dolphin, and lone orca Kiska.
In 2021, provincial animal welfare authorities issued orders against Marineland after a lengthy investigation determined that marine mammals at the facility were in distress due to poor water quality.
The Ministry of the Solicitor General has confirmed an investigation is ongoing at the park, which began in January 2020. Since then, Animal Welfare Services (AWS) investigators have allegedly visited the park over 160 times.
Marineland Is Facing Cruelty Charges
AWS has also brought charges against Marineland concerning the alleged poor care of three captive black bears. The accusations include cramped living conditions, insufficient water supply, and a lack of climbing space.
In 2022, Animal Justice visited the facility as part of the largest zoo exposé ever conducted in Canada. Our investigator saw bears with brutal facial wounds, which an employee confirmed were a result of fighting.
Marineland's lawyer Andrew Burns is currently facing charges for breaching the Lobbying Act, pertaining to his efforts to block Canada from passing a groundbreaking ban on keeping whales and dolphins in captivity in the future, and breeding existing captives.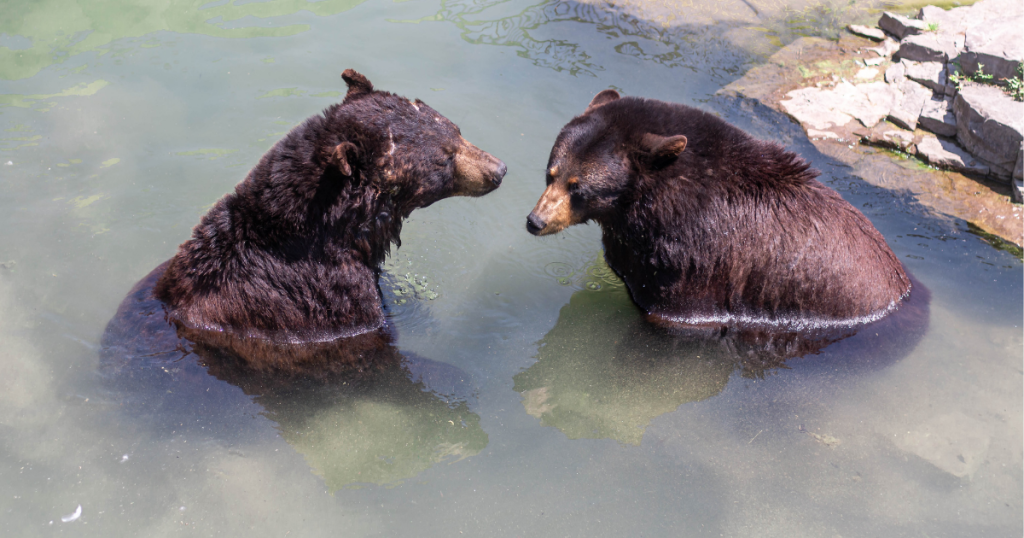 Marineland Fails to Go to Trial, Despite History of Offences
Despite a long history of cruelty charges being laid against Marineland, the park has never faced a trial in court.
In 2016, Marineland was charged with five counts of animal cruelty, citing the improper care of black bears, guinea hens, and a peacock. Six more charges were laid in 2017 related to the inadequate treatment of elk and deer. Shockingly, these charges were later dropped by prosecutors.
In 2021, Marineland faced a criminal charge for using dolphins in a performance for entertainment, following a legal complaint by Animal Justice. Once again, the prosecutor chose to drop the charge, claiming that proceeding with a trial was not in the "public interest".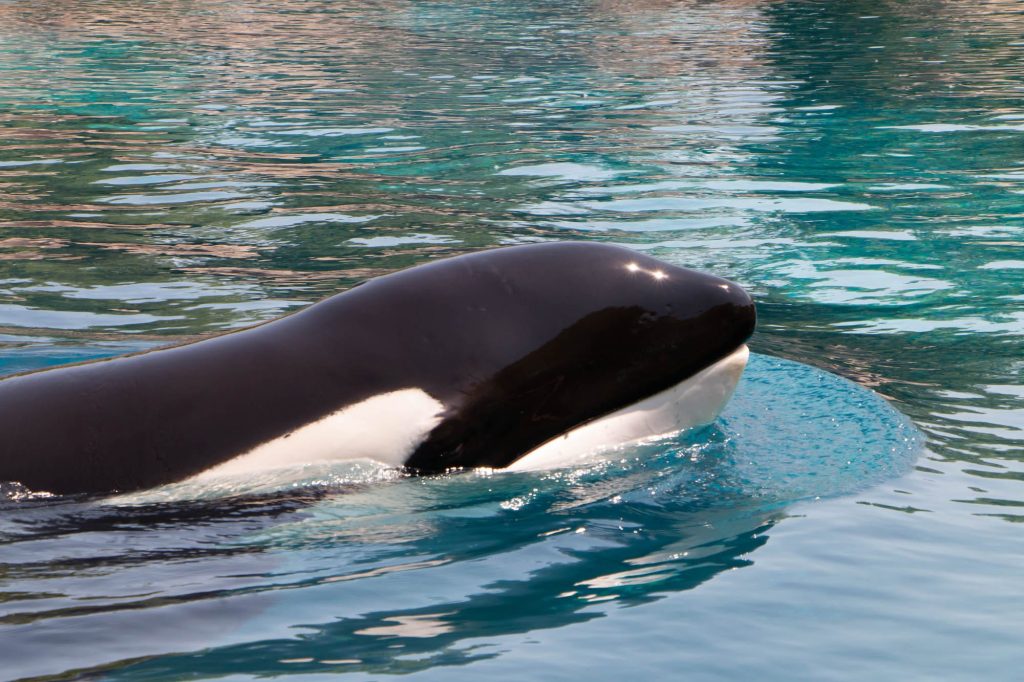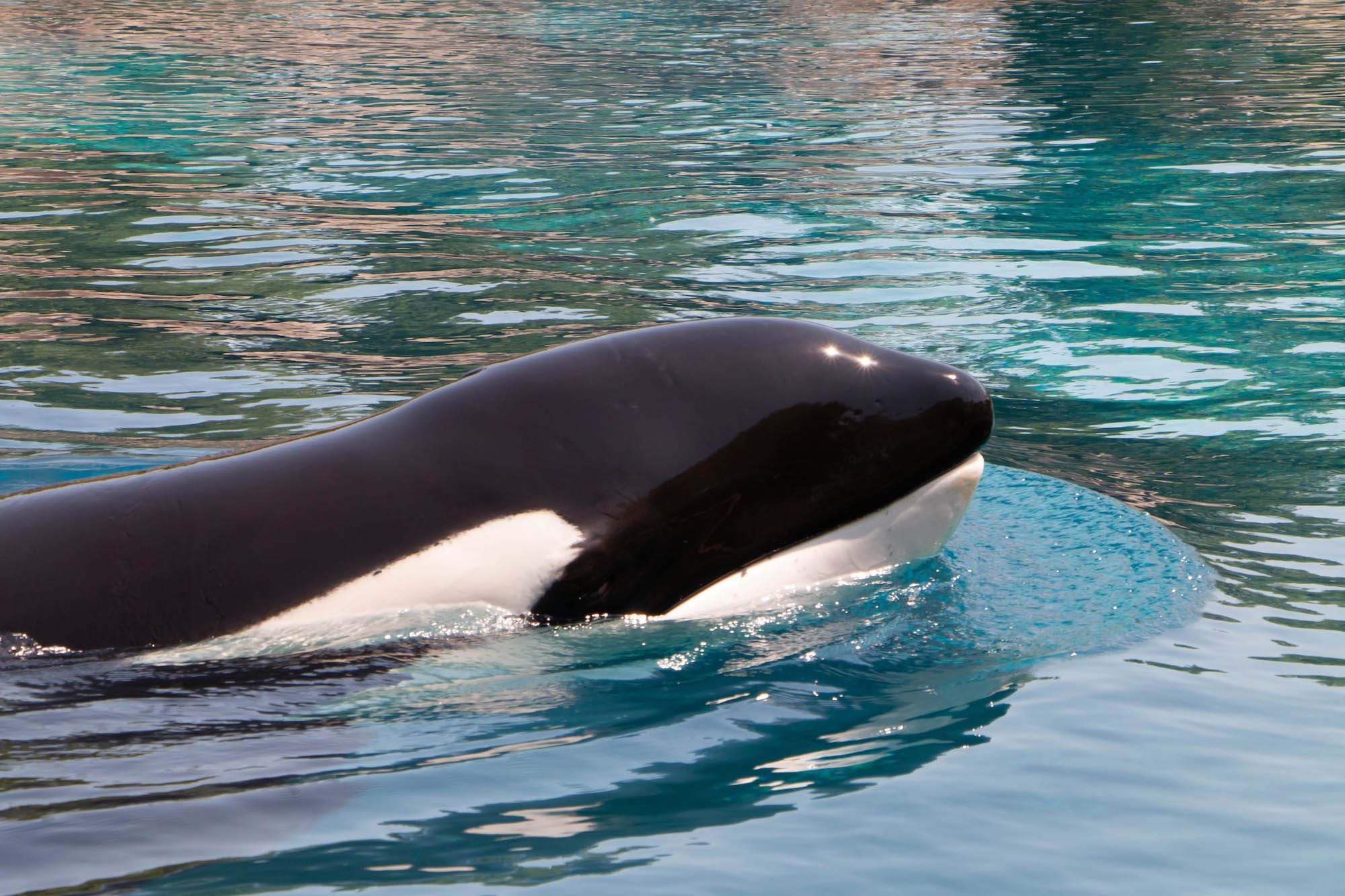 Between 2021 and 2022, Animal Justice lodged repeated legal complaints with AWS after distressing videos emerged, showing lone orca Kiska floating listlessly and slamming her body against the walls of her tank.
Kiska died in March 2023, after enduring more than 40 years in captivity, with over a decade of her tragic life spent in solitary confinement. AWS has yet to bring any charges against Marineland for the cruel and clearly illegal conditions that led to Kiska's suffering.
Despite Marineland's troubling history of provincial and criminal animal welfare violations, prosecutors have failed to bring these cases to trial—which is yet another example of how Canada's legal system is failing animals.
Animal Justice lawyers will keep fighting to protect the land and marine animals locked up at Marineland, and continue supporting the development of whale sanctuaries—such as the one currently being built in Nova Scotia, which would allow captive whales to live out the rest of their lives in large seaside pens, closer to the natural rhythms of the ocean.