Our Mission
Animal Justice is Canada's only national animal law advocacy organization.
We believe that animals need lawyers, and our legal team works to protect animals from cruelty and neglect. Canada has some of the worst animal protection laws in the Western world, and our mission is to overhaul the legal system to better reflect our country's values of compassion and justice for all.
Whether animals are used for food, fashion, experiments, entertainment, or in the pet trade, our lawyers fight for the legal protections that these animals desperately need and deserve.
Positions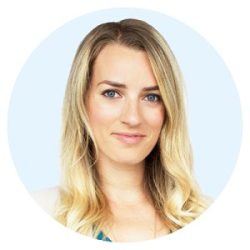 Camille Labchuk
Executive Director
Camille is one of Canada's leading animal rights lawyers, and has worked to protect animals for over 15 years. As a lawyer, Camille seeks out cases that enhance the legal interests of animals, expose hidden animal suffering, and result in meaningful policy changes. As an advocate, Camille's work includes documenting the commercial seal kill on Canada's East Coast, exposing cruelty in farming, protecting the free speech rights of animal advocates, and campaigns against ag gag laws, trophy hunting, circuses, zoos, aquariums, shark finning, puppy mills, and more. Camille is a graduate of the University of Toronto Faculty of Law and Mount Allison University. She is a frequent lecturer and media commentator on animal law issues. Camille lives in Toronto with her cat, Cecily.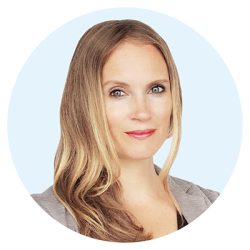 Kaitlyn Mitchell
Director of Legal Advocacy
Kaitlyn has over a decade of experience using the law to protect animals and the environment. She has an extensive history of going to court to fight for environmental justice, as well as working to strengthen Canadian environmental laws, and uses this expertise to enforce and strengthen Canada's animal laws. She has appeared before
numerous courts across the country, including the Supreme Court of Canada. Kaitlyn graduated from Dalhousie Law School in 2007 after receiving her undergraduate degree from the University of Winnipeg. She now lives in Winnipeg with her family, including her two children, two cats, and her rescued dog Luka.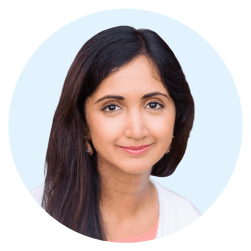 Sonia Faruqi
Director of Operations & Finance
Sonia is an animal advocate with a financial background. She is the author of Project Animal Farm, a work of global investigative journalism about the treatment of farmed animals. She has spoken about animal issues extensively to the media and at events across the U.S. and Canada. Sonia graduated from Dartmouth College with an Economics degree. She has a Project Management Professional (PMP) designation as well as a certificate from Harvard Business School. Sonia has had an extensive career leading strategy and delivery in the financial sector, including Wall Street investment banking, asset management, and risk management. Sonia lives in Toronto with her husband, son, and two rescue dogs.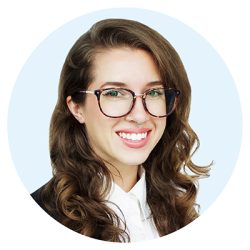 Shannon Nickerson
Communications Manager
Shannon is a long-time animal advocate and content creator for the animals. While completing her Bachelor of Journalism at Carleton University, Shannon obtained critical communication skills that propelled her on the path to becoming a multifaceted digital storyteller. Shannon lives in Ottawa and is passionate about using her talents to be a voice for animals, and is a fan of plant-based food exploration, simple pleasures, and good design.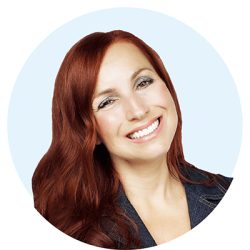 Kimberly Carroll
Animal Justice Academy Director, Campaigns Strategist & Board of Directors
Kimberly brings her strategic and bridge-building skills as a coach for changemakers and extensive media background from her career as a television host and producer to advocating for animal rights. She co-created the original "Why love one but eat the other?" transit ad campaign in Canada and was one of the founders of Mercy For Animals Canada — helping bring the first undercover farmed animal investigations to Canadian television. She's also a director for the Toronto Vegetarian Food Bank. As a coach/teacher, Kimberly has help empower thousands of activists and counselled those in high-stress activist positions like undercover investigators. She's also passionate about environmental activism, democratic reform, and amplifying the voices of Indigenous peoples and other marginalized communities. Kimberly grew up in Brandon, Manitoba and now lives in Toronto.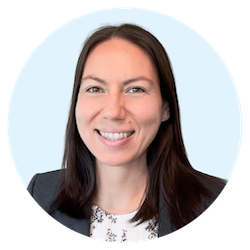 Carlene Field
Development Manager
Carlene comes to Animal Justice with over a decade of experience in the non-profit sector. She is enthusiastic about building deep-rooted relationships with supporters, as well as the analytics and strategy behind great fundraising. She has worked for a variety of causes and is especially passionate about animal rights and environmentalism. Previously, she has worked for the BC SPCA developing their community-based fundraising programs across BC, and has also led the Supporter Engagement team at New Zealand's leading animal rights charity. Carlene is a graduate from the University of British Columbia and currently resides in Vancouver.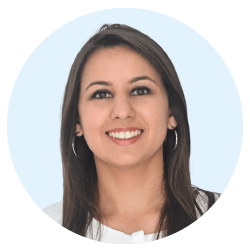 Eduarda (Duda) Nedeff
Corporate Campaigns Manager
Duda Nedeff graduated with a Bachelor's Degree in Marketing from the University of the Itajaí Valley in Brazil, and completed a postgraduate Sport and Event Marketing certificate from George Brown College in Canada. After working in the marketing sector for over six years, she joined the animal protection movement in 2016 with a focus on campaigns, corporate engagement, strategies, development, and management. She has been involved in driving forward animal welfare policies that have been adopted by leading companies in Latin America, Asia, and globally, including McDonald's, Burger King, Krispy Kreme, Minor International, Carrefour, and Dunkin Donuts.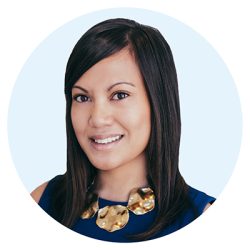 Angeline Ico
Board of Directors
Angeline Ico is the National Technology Leader at JLL Canada, where she advises clients and prospects on technology solutions that enable strategic growth. Angeline is a bridge builder – connecting people, innovative ideas and bold approaches to help her clients, colleagues and community succeed. She has been working at the intersection of technology, strategy and innovation for over 15 years, with domain expertise that includes strategic planning development and technology-based solution selling, as well as innovation program and product & services management. She lives in Toronto with her partner, young daughter and two rescued dachshunds.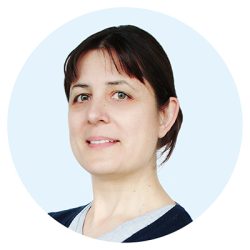 Olena Stevenson
Financial Administrator
Olena graduated from the University of Ottawa with a major in Accounting and earned her professional accounting designation as a Chartered Accountant. She is a passionate advocate for environmental and animal causes and is the founder of Planet Save Foundation. Olena lives in Ottawa, Ontario.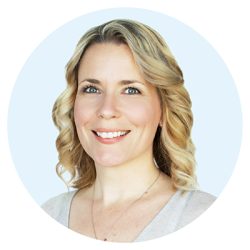 Sarah Janson
Events Manager
Sarah is a devoted advocate for animal rights, inspiring individuals and organizations to thrive consciously and compassionately through her business, Little by Little IC. During her career as a senior manager in the private club sector of the hospitality industry, Sarah developed expertise in event planning, sales, leadership, relationship building and working with culinary teams. Now certified in vegan nutrition, Sarah has merged her expertise with her purpose and is a professional ambassador of change, all on behalf of the animals. Sarah lives in Burlington and adores sheep, hiking, and playing with her two dogs.
Strategic Plan
With your support, Animal Justice is transforming the legal landscape for animals in Canada. See how far we've come together, and discover how we plan on advancing our mission in the years ahead.