Mission
Animal Justice is Canada's only national animal law advocacy organization.
We believe that animals need lawyers, and our legal team works to protect animals from cruelty and neglect. Canada has some of the worst animal protection laws in the western world, and our mission is to overhaul the legal system to better reflect our country's values of compassion and justice for all.
Whether animals are used for food, fashion, experiments, entertainment, or in the pet trade, our lawyers fight for the legal protections that these animals desperately need and deserve.
Animal Justice works to pass strong new animal protection laws, pushes to hold industries accountable for widespread animal suffering, and gives animals a voice in courtrooms across the country.
Positions
Camille Labchuk, BA, JD
Executive Director
Camille is one of Canada's leading animal rights lawyers, and has worked to protect animals for over a decade. As a lawyer, Camille seeks out cases that enhance the legal interests of animals, expose hidden animal suffering, and result in meaningful policy changes. As an advocate, Camille's work includes documenting the commercial seal kill on Canada's East Coast, exposing cruelty in farming, protecting the free speech rights of animal advocates, and campaigns against trophy hunting, circuses, zoos, aquariums, shark finning, puppy mills, and more. Camille is a graduate of the University of Toronto Faculty of Law and Mount Allison University, and is a Fellow of the Oxford Centre for Animal Ethics. She is a frequent lecturer and media commentator on animal law issues.
Kaitlyn Mitchell, BA, LLB
Staff Lawyer
Kaitlyn has over a decade of experience using the law to protect animals and the environment. She has an extensive history of going to court to fight for environmental justice, as well as working to strengthen Canadian environmental laws, and uses this expertise to enforce and strengthen Canada's animal laws. She has appeared before numerous courts across the country, including the Supreme Court of Canada. Kaitlyn graduated from Dalhousie Law School in 2007 after receiving her undergraduate degree from the University of Winnipeg. She now lives in Winnipeg with her family, including her two children, two cats, and her rescued dog Luka.
Scott Tinney, BA, JD
Staff Lawyer
Scott is a passionate advocate for animal rights and welfare with a variety of legal experience across numerous practice areas. Prior to joining Animal Justice, Scott was an associate at a large national firm in downtown Toronto, where he developed a pragmatic skill-set and honed his abilities as a researcher, writer, and orator. He is eager to apply his expertise to enforce and advance animal protections across Canada. Scott graduated from the University of Toronto, Faculty of Law in 2018 after completing his undergraduate degree in Political Studies at Queen's University in 2015.  Scott is affiliated with and supports various animal advocacy initiatives and organizations in Toronto and nationally.
Shannon Riley Nickerson, BJ
Communications & Development Manager
Shannon is a long-time animal advocate and expert communicator. While completing her Bachelor of Journalism at Carleton University, she acquired advanced skills in writing, audio production, photography, and videography. Shannon is passionate about using her talents as a creator to advocate for animals.
Kimberly Carroll, BAA (Radio & Television Arts)
Campaigns Strategist
Kimberly brings her extensive media background as a television host and producer and her strategic skills as a personal development expert to advocating for animal protection. She helped found Mercy For Animals Canada, co-created the "Why Love One But Eat The Other?" transit ad campaigns that ran across the country, and has been a spokesperson and board member for various animal rights and veg advocacy groups in Canada. Kimberly grew up in Brandon, Manitoba and now lives in Toronto.
Olena Stevenson BComm, CPA, CMA
Financial Administrator
Olena graduated from the University of Ottawa with a major in Accounting and earned her professional accounting designation as a Chartered Accountant. She is a passionate advocate for environmental and animal causes and is the founder of Planet Save Foundation. Olena lives in Woodstock, Ontario.
Sarah Janson
Events Manager
Sarah is a devoted advocate for animal rights, inspiring individuals and organizations to thrive consciously and compassionately through her business, Little by Little IC. During her career as a senior manager in the private club sector of the hospitality industry, Sarah developed expertise in event planning, sales, leadership, relationship building and working with culinary teams. Now certified in vegan nutrition, Sarah has merged her expertise with her purpose and is a professional ambassador of change, all on behalf of the animals. Sarah lives in Burlington, and adores sheep, hiking, and playing with her two dogs.
Board of Advisers
Peter Sankoff, JD, LLM
Peter is a Professor at the University of Alberta, Faculty of Law. He specializes in animal law, criminal law and the law of evidence, and has taught a course in Animals and the Law since 2006. He is the author or editor of eight books, including Animal Law in Australasia: A New Dialogue, the first book ever published in the Southern Hemisphere to focus exclusively on animal law issues; and Canadian Perspectives on Animals in the Law. From 2001-2005, he was the Director of the Animal Rights Legal Advocacy Network, a group of lawyers working on animal-related issues in New Zealand. In 2015, Peter acted as lead counsel for Animal Justice when it intervened in the case of R v DLW at the Supreme Court of Canada.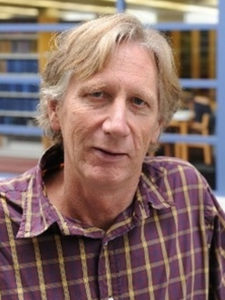 Vaughan Black, BA, MA, LLB, LLM
Vaughan is a law professor at the Dalhousie University Schulich School of Law in Halifax, Nova Scotia, where he teaches Tort Law, Judicial Remedies, and of course, Animals and the Law. His current research focuses on the regulation of transportation of animals from farm to slaughterhouse.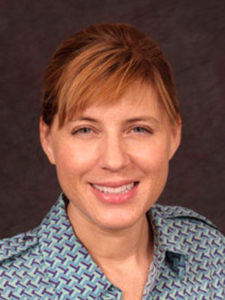 Katie Sykes JD, LLM, LLM, JSD
Katie is an Assistant Professor in the Faculty of Law at Thompson Rivers University in Kamloops, British Columbia. With Peter Sankoff and Vaughan Black, she is co-editor of Canadian Perspectives on Animals and the Law (Irwin, 2015). She has also published numerous academic articles on animal and wildlife law. Katie attended the University of Toronto Faculty of Law and subsequently clerked for Mr. Justice LeBel of the Supreme Court of Canada, earned an LLM from Harvard Law School, and practiced at a leading law firm in New York before returning to academic law in 2010.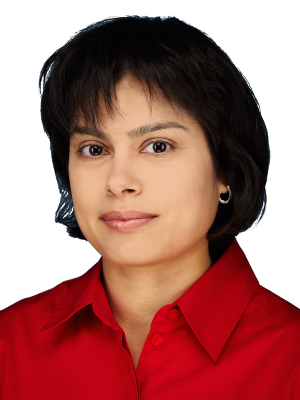 Angela Fernandez, B.A., M.A., LL.B., B.C.L., LL.M., J.S.D.
Angela is an Associate Professor of Law cross-appointed in the Department of History at the University of Toronto (UofT). She clerked for the Supreme Court of Canada and received her graduate training at Yale Law School after completing her law degrees (LL.B. and B.C.L.) at McGill University in the year 2000. She runs an interdisciplinary group, Animals in the Law and Humanities, sponsored by the Jackman Humanities Institute. She has completed a book manuscript for Cambridge University Press on an (in)famous foxhunting case Pierson v. Post and is working on a book about a Supreme Court of Canada out-of-bounds fishing case for University of British Columbia Press (Frederick Gerring Jr. v. R), as well as a monograph on the history and future of animal law tentatively entitled Nonhuman Animals: Not Quite Property, Not Quite Persons.
Elizabeth Schoales, BA, MA, PhD, LLB (Candidate)
A former professor of history, Elizabeth is now devoted full time to animal issues. She has participated in a number of federal, provincial and municipal campaigns to improve animal protection legislation, and has served on the boards of several animal welfare charities. She resides in Charlottetown, Prince Edward Island and is currently pursuing a law degree with the University of London International Programmes, allowing her to examine how more progressive animal legislation in the EU may be applied to a Canadian context.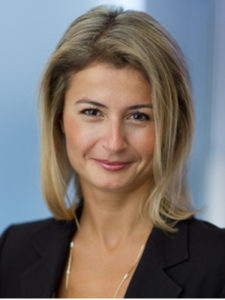 Rebeka Breder, BA, LLB
Rebeka practises animal law at Breder Law in Vancouver, British Columbia, where she acts exclusively in cases that advance the rights and interests of animals. She is the founder and current Chair of the Canadian Bar Association – British Columbia Branch, Animal Law Section, sits on the board of the Vancouver Humane Society, and is a frequent media commentator on animal law issues.