A 28-year old beluga whale named Kodiak and a 26-year old bottlenose dolphin named Sonar have died at Marineland.
Kodiak and Sonar tragically perished just two months after Kiska, the last captive orca in Canada, died at Marineland. Kiska had suffered in isolation for over a decade without companionship, after spending over 40 years in a tank.
Animal Welfare Services confirmed that the marine park had provided necropsy results to the agency. Animal Welfare Services is refusing to provide further comment, and has not yet shared any information publicly—nor has the agency shared any further information about how Kiska died.
Whale Captivity Banned, But Animals Still Suffering
In 2019, Animal Justice, partner organizations, and our supporters helped pass a national ban on whale and dolphin captivity in Canada, which includes breeding captive whales and dolphins. While this groundbreaking legislation means a kinder future for cetaceans in Canada, animals already held captive in tanks continue to suffer.
There are still dozens of captive whales and dolphins at Marineland, and they sadly cannot be released into the wild because they have been robbed of their survival skills.
These animals will continue to languish in captivity until sea sanctuaries are built, such as the Whale Sanctuary Project's planned seaside sanctuary in Nova Scotia.
Recently, Marineland's lawyer Andrew Burns was charged with violating the Lobbying Act, regarding communications with a public office holder over Canada's anti-whale captivity legislation.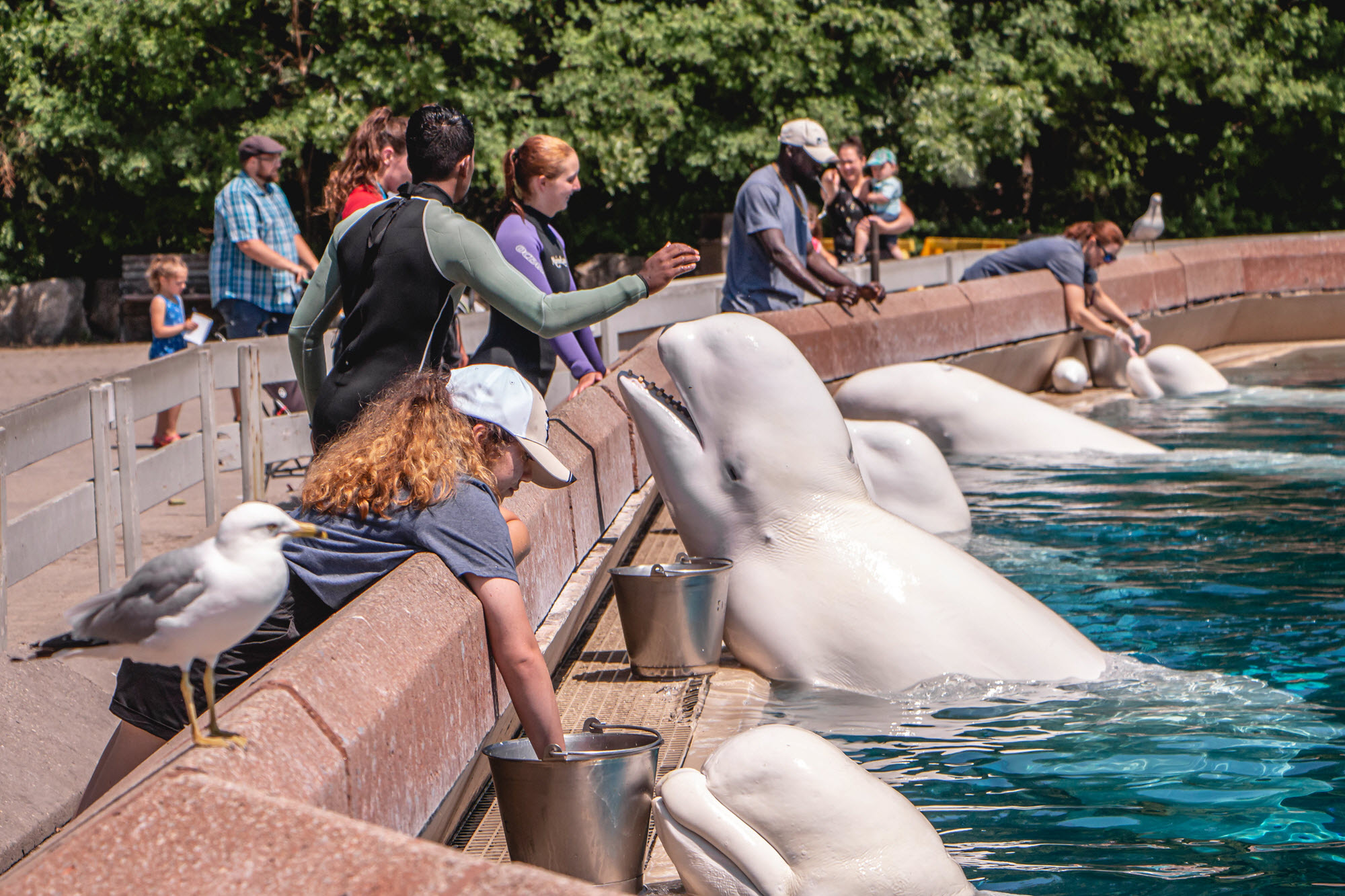 Animal Justice Fights to Protect Whales & Dolphins at Marineland
For years, Animal Justice lawyers have been working to hold Marineland accountable and seek justice for suffering animals at the marine park.
Before Kiska died, Animal Justice filed multiple legal complaints concerning her well-being, including in 2021 and 2022 after disturbing videos were shared showing Kiska floating listlessly and slamming her body against the side of her tank. Now, we're pushing Animal Welfare Services to lay animal cruelty charges against the marine park over the heartbreaking cruelty Kiska endured for so many years.
In 2021, Marineland was criminally charged for illegally forcing dolphins to perform for entertainment, following a legal complaint by Animal Justice. The charge was ultimately stayed, after Crown prosecutors decided not to bring Marineland to trial. While the setback was incredibly disappointing, we aren't giving up in our fight to protect cetaceans.