Marineland's longtime lawyer is facing a charge under the Lobbying Act, according to a story first published in The Hill Times.
The RCMP confirmed to The Hill Times that they laid a charge against lawyer Andrew Burns for allegedly violating the Lobbying Act. Mr. Burns is apparently charged with failing to file a return with the Office of the Commissioner of Lobbying after communicating with a public office holder regarding Bill S-203—legislation that passed in 2019 that banned whale and dolphin captivity in Canada, as well as breeding.
Marineland opposed the legislation, and fought vigorously to prevent it from becoming law while it was debated and studied first in the Senate, and then in the House of Commons. In the Senate, pro-whale captivity senators that opposed the bill, led by then-Senate whip Don Plett, engaged in stall tactics and other troubling acts in an attempt to delay and kill the bill.
Call for Investigation, Charge Laid Years Later
In September, 2017, Green Party leader MP Elizabeth May sent a letter to the Lobbying Commissioner, calling for an investigation of possible breaches of the Lobbying Act by Marineland in relation to the bill. As an RCMP spokesperson confirmed to The Hill Times, the RCMP received a referral from the Lobbying Commissioner in December 2018, which is what led to the charge against Mr. Burns. Neither the Lobbying Commissioner nor the RCMP issued a news release about the charge, and the RCMP has refused to provide any further details while the matter is before the courts.
Despite years of challenges and setbacks, Animal Justice, partner organizations, scientists, and other bill supporters were able to apply enough pressure to help the whale and dolphin captivity bill pass into law—a move cheered by Canadians and people around the world.
Mr. Burns has filed multiple lawsuits on behalf of Marineland against advocates who spoke out against the notorious marine park and its treatment of whales and dolphins, including a decade-long lawsuit against Phil Demers, a former Marineland trainer-turned-whistleblower. Marineland sued Demers for $1.5 million, absurdly claiming that he was plotting to steal Smooshi, a one-tonne walrus.
Demers filed a counterclaim, and a settlement was reached in the fall of 2022 that required Marineland to transfer Smooshi and her baby to a new facility. They were sent to SeaWorld in Abu Dhabi earlier in 2023.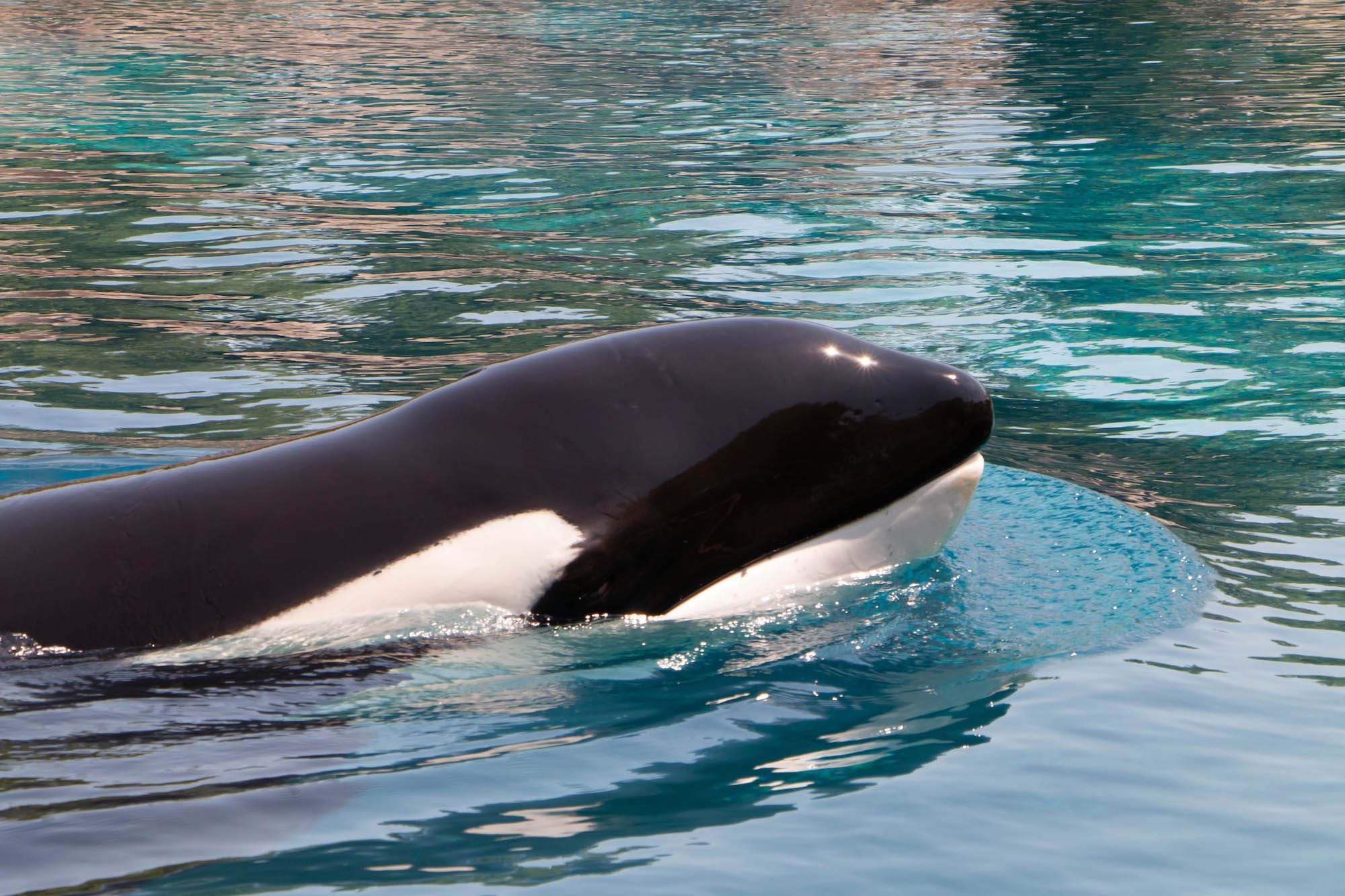 Animal Justice has been fighting for years to protect whales and dolphins in tanks in Canada. While getting a national bill passed to ban their captivity was a huge victory, dozens of remaining captive cetaceans are still in captivity at Marineland because there is nowhere yet for them to go. Animal Justice hopes they will eventually be transferred to a seaside sanctuary, such as a sanctuary being built by the Whale Sanctuary Project in Nova Scotia.
Recently, Kiska, the last captive orca in Canada, died at Marineland after suffering for over a decade in solitary confinement. Kiska was known to self-harm, and several videos showed her slamming her body against her tank and floating listlessly. Animal Justice lawyers filed multiple complaints with authorities about Kiska's welfare. Now, we're pushing for animal cruelty charges against the marine park over the heartbreaking cruelty Kiska endured for so many years. Join us in demanding justice for Kiska.