After nearly 53 years held captive in a tank, Lolita (also known as Tokitae or Toki), the sole orca at the Miami Seaquarium, will now have a chance at freedom. The nonprofit organization Friends of Lolita has negotiated a legally binding agreement that would return Lolita to her home waters in an ocean sanctuary in the Pacific Northwest.
Lolita has lived in a tank without any orca companions since 1980, when her companion Hugo died from a self-inflicted brain aneurysm after repeatedly ramming his head against the tank wall.
With this historic agreement, Lolita may have a brighter future ahead of her. In fact, some experts believe that she may even be reunited with her mother, a 93-year-old whale named "Ocean Sun" who roams the same waters off the Pacific coast from which Lolita was taken back in 1970.
The freedom Lolita will experience is a sign of hope for orcas and other aquatic animals used as entertainment in aquariums like these. This historic moment comes on the heels of the devastating news of Kiska's tragic death earlier this month—an orca held captive for decades at Marineland in Canada. Like Lolita, Kiska was deprived of companionship and was often called "the loneliest orca in the world" after living in solitary confinement at Marineland for over a decade. Animal Justice filed legal complaints in 2021 and 2022 after disturbing videos were shared showing Kiska bashing herself against the side of her tank.
Canada passed new laws in 2019 putting an end to whale and dolphin captivity in Canada, and banning the use of whales and dolphins in performances for entertainment. Despite this national ban, Marineland carried on with dolphin performances–even after facing a criminal charge for dolphin shows. Unfortunately, prosecutors dropped the charge against Marineland, citing a lack of "public interest".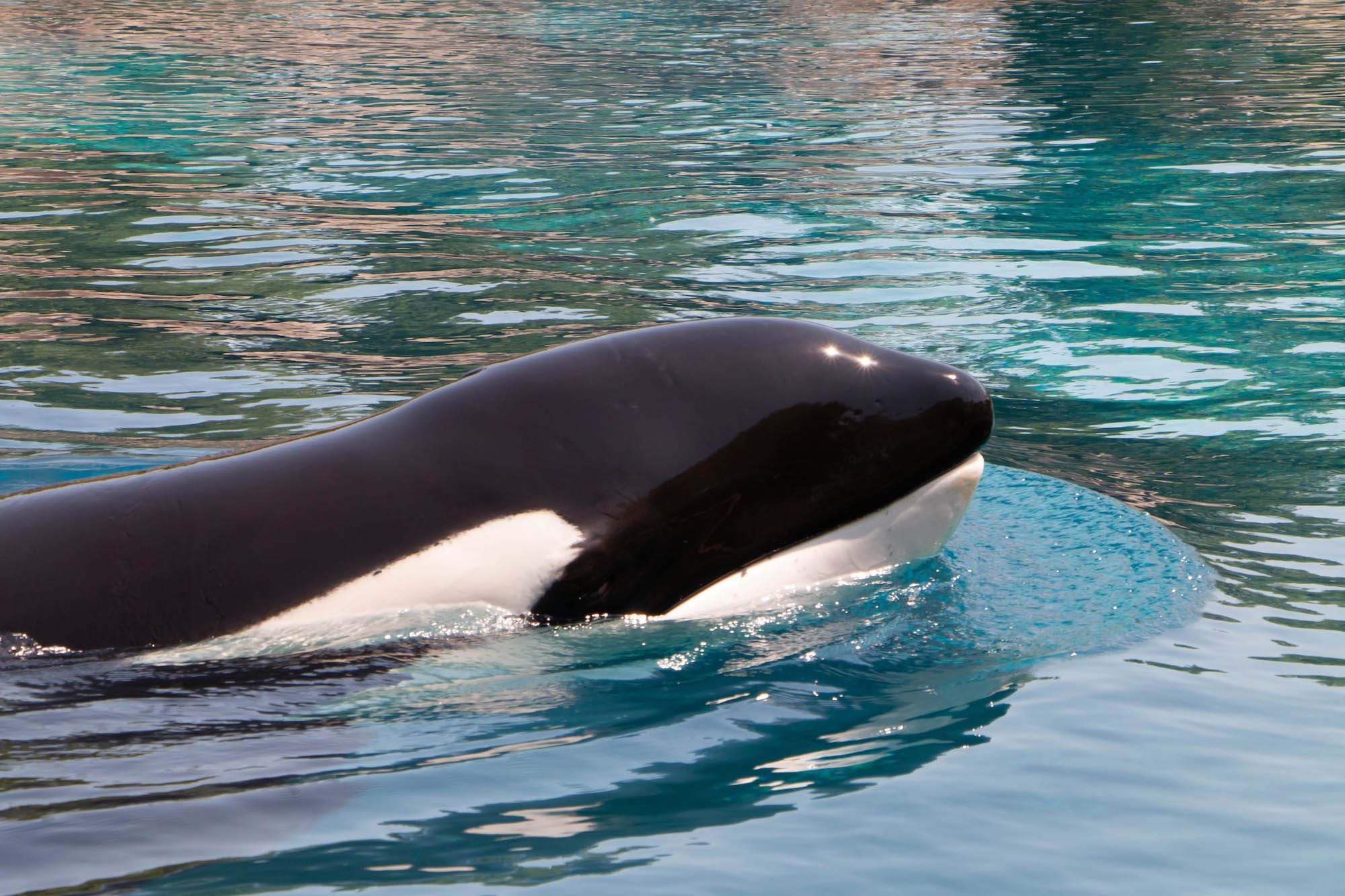 Kiska Could Have Been Sent to Sanctuary
There was hope for Kiska, and we hoped that she would eventually find refuge in a seaside sanctuary planned in Nova Scotia by The Whale Sanctuary Project. Tragically, she died before she could be rescued. Once the sanctuary is completed, other whales rescued from the aquarium industry will have a place to reclaim their autonomy and experience an environment as similar as possible to their natural habitat.
Until then, Animal Justice is working to hold Marineland accountable for their years of forcing Kiska and others to endure cruel and illegal living conditions. Please join us by adding your voice to call for cruelty charges against Marineland.
---
Banner: Leonardo Dasilva | Flickr