Don't be fooled by labels featuring happy geese or promotional images of ducks in idyllic meadows. Foie gras production in Canada is cruel and condemns ducks and geese to a life of misery.
Foie gras literally means "fatty liver", and is considered a pricey delicacy by some, often served as a pâté at Christmas. The process to make it is called "gavage". Farmers ram a long metal tube down a goose or duck's throat, and pump corn or grain directly into his stomach. This causes his liver to swell up to ten times its normal size, inducing a disease called hepatic lipidosis. Eventually, the bird is slaughtered and eviscerated, with his liver served for lunch.
Canada's Foie Gras Industry
In Canada, foie gras production is primarily located in the province of Quebec. Instead of the traditional goose, Quebec farmers typically use male Mulard ducks, an artificially-inseminated hybrid cross-breed between a Muscovy duck and a Pekin duck.
The chicks are kept indoors until their plumage develops, and then they are let outside for grazing, giving them a glimpse of what their lives should have been like. Foie gras producers like to show photos of ducks frolicking in pastures, but their outdoor phase is short-lived. After they reach about 12 weeks of age, the animals are brought back inside the barn, where the torture begins.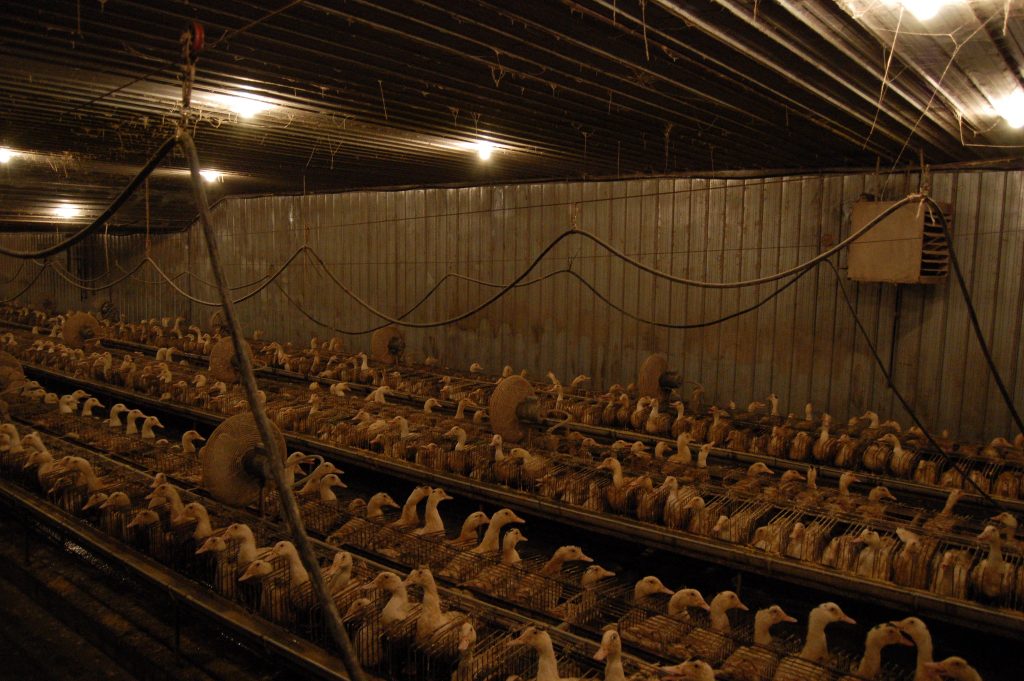 To induce the fatty liver disease, the ducks are immobilized in individual cages or small group pens. They are then subjected to forced-feeding for about two weeks. Because an animal would naturally refuse to eat enough to cause fatty liver disease, a funnel is attached to a long metal tube and shoved down the birds' throats to deliver a high-fat mash directly into the suffering birds' stomach.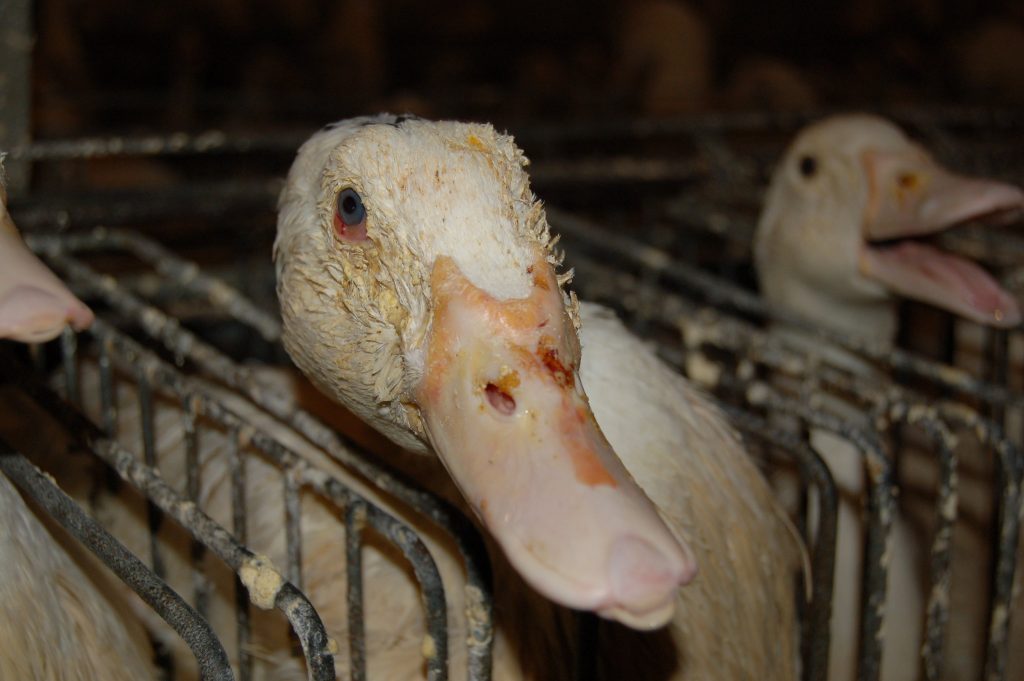 The experience causes extreme suffering. During the process, birds can die from heat stress, infections, liver failure, choking on their own vomit, or esophageal damage caused by the tube being roughly shoved down their throats.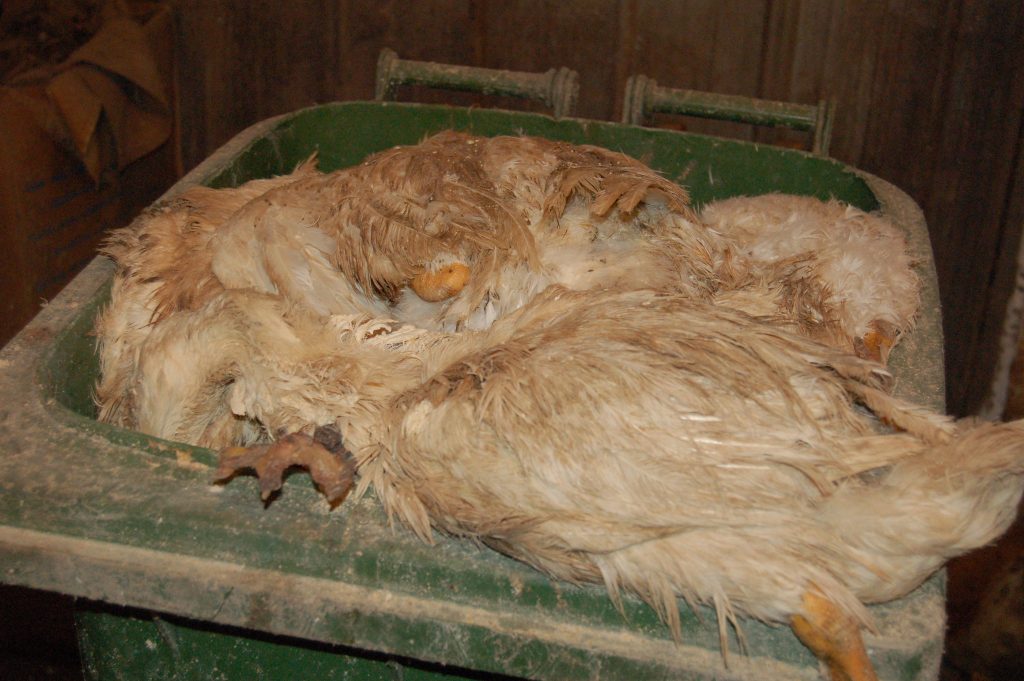 Once their livers have swollen, the ducks are slaughtered. As if the process isn't bad enough on its own, investigations into two Canadian foie gras farms have revealed workers ripping the heads off of live ducks, ducks being kicked, punched, thrown, and bashed against walls, and live ducks being suffocated in garbage bags.
Foie gras is considered so cruel that many jurisdictions have banned its import or production. Even though most Canadians reject cruel foie gras, the federal government has been propping up the industry with subsidies. One recent subsidy funded research designed to improve public trust in foie gras
Instead of funding PR campaigns to attempt to improve the image of abusive products that most Canadians refuse to eat, the federal government should outlaw foie gras production. Animal Justice has long called on all levels of government to ban cruel practices like foie gras production, stop subsidizing cruel farming practices, and shift food subsidies toward Canada's growing plant-based food industries.
---
Banner: Farm Sanctuary