Animal Justice has filed a complaint against Kawartha Lakes Police Service officers for cruel and likely illegal treatment of an injured raccoon.
On April 12, 2023 police responded to a call in Lindsay, Ontario, concerning a raccoon who was suspected to have been hit by a car and was seen with a large gash on their head.
Officers decided to euthanize the animal because they believed the raccoon was a "threat to public safety". But instead of using a safe and humane method, or calling for support, they beat the raccoon to death with a shovel. The heartbreaking incident was witnessed by several members of the public, including children.
According to an eyewitness, one officer lassoed the animal while another bashed the raccoon repeatedly with a shovel until they died. The terrified raccoon was visibly in distress while being hit over and over by police. In response to the violent event, Lindsay residents organized a protest and launched an online petition, calling for the officers to be reprimanded.
It's illegal to cause animals unnecessary pain and suffering, and police are not above the law.
Animal Justice's complaint alleges that the officers violated the police code of conduct and provincial animal welfare laws, which prohibit causing an animal to be in distress. The officers could have acted in a more reasonable manner, such as contacting local animal services, wildlife officers, or a rehabilitation centre for advice on how to treat, humanely contain, or euthanize the animal. Animal Justice is seeking justice for the raccoon and believes the officers should be held accountable for this horrific act.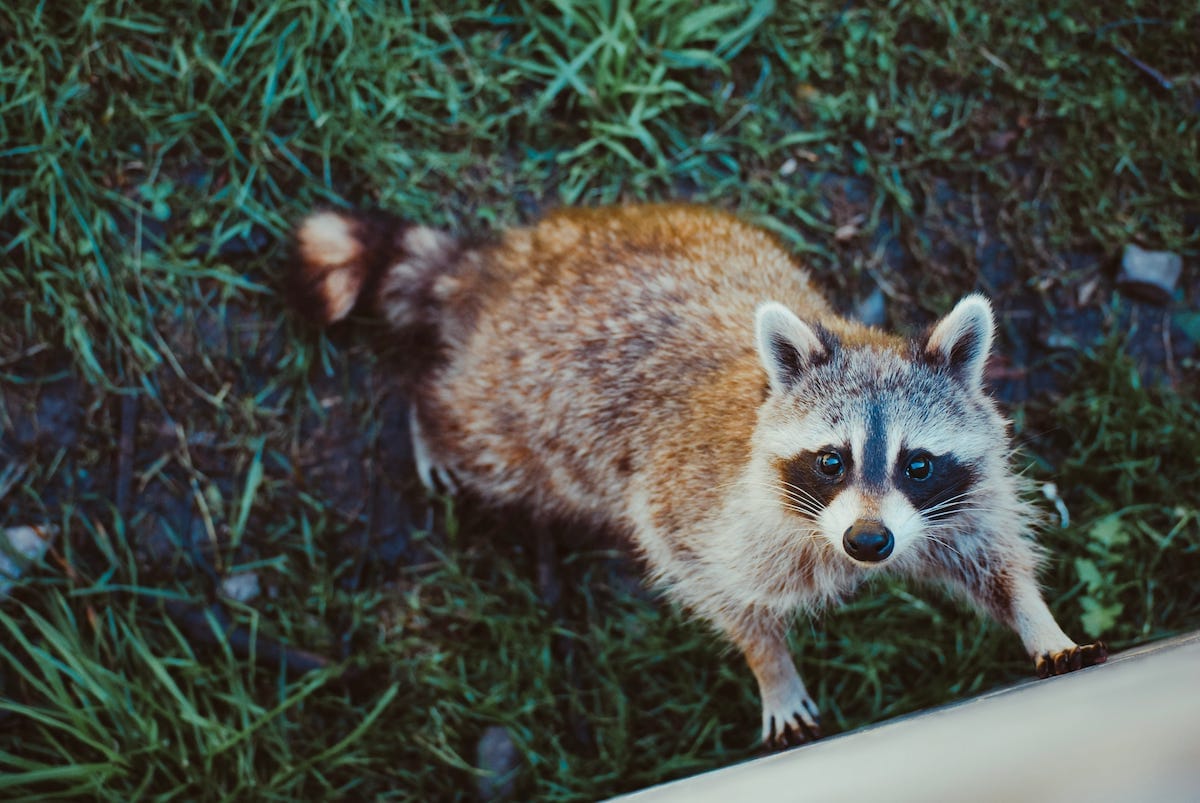 History of Police Brutality Against Animals
In Canada, there's a disturbing pattern of police using inappropriate methods of euthanasia and causing animals prolonged pain and suffering. Animal Justice has filed several legal complaints regarding these incidents.
In March, 2023 an officer was caught shooting an injured deer 13 times over the span of half an hour before the deer finally died.
In 2021, a Calgary police officer was investigated after he was filmed kicking a police dog, following a complaint by Animal Justice.
In 2019, a police officer in Lethbridge, Alberta was investigated after he was caught on camera repeatedly running over an injured deer with a police truck.
And in 2015, Ontario Provincial Police killed a 21-year old deaf dog named Merrick, by running him over at least three times in a police cruiser.
None of the police involved in these incidents were held to account for causing severe and inexcusable suffering to animals.
Even conservation officers—law enforcement officials that are supposed to protect wildlife—are notorious for gunning down animals in the wild without good reason.
Animals, particularly those who are injured or sick, are vulnerable and should be treated with compassion. Our lawyers will continue working to hold officers accountable when they harm innocent animals.