Halloween is just around the corner. Millions of people around the world will be dressing in costumes, trick-or-treating, or celebrating by watching scary movies.
While Halloween is a time to get into the spooky spirit, for animals in laboratories, their lives are nothing short of a real life nightmare.
Canada used over 3 million animals in tests last year, and is falling far behind other developed nations when it comes to protecting sensitive animals like rabbits and mice from the horrific cruelty they endure every day for research. Shockingly, the federal government doesn't regulate or oversee animal experimentation, leaving animals with few protections against mistreatment.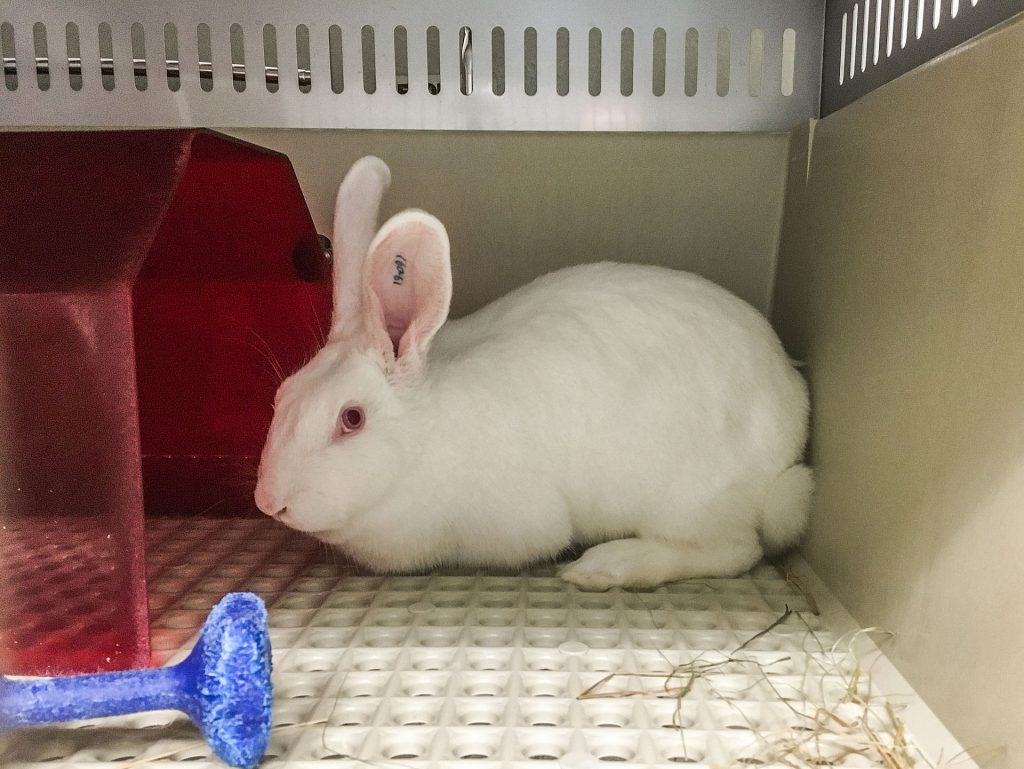 In 2019, a federal bill that would have outlawed cosmetic animal testing died with the federal election. Toxicity tests, which are some of the worst and most painful forms of animal experimentation, are still widely used in Canada.
In 2019, approximately 90,000 animals suffered in toxicity tests to assess the safety of chemicals in this country. Toxicity tests can cause death, severe pain, and extreme distress falling into the most severe category of harm that animals can experience. These tests can involve inflicting burns or trauma on unanesthetized animals, and forced ingestion or topical application of deadly substances. Chemicals commonly found in cosmetics and other personal care products can be tested on animals through cruel toxicity tests.
How You Can Help
So if you're dressing up as a cat, clown, or something else this Halloween, please choose cruelty-free make-up and face paint. By choosing cruelty-free, you're removing financial support for products and brands that harm animals, and are sending a strong message that cruelty-free is the future.
Bill S-5, the Strengthening Environmental Protection for a Healthier Canada Act, is currently in the House of Commons. This exciting bill could help end toxicity testing on animals in Canada. Add your support for this important legislation, and help make sure it becomes law!
---
Banner: Jo-Anne McArthur | We Animals Media