A truck driver named Andrew Blake has pleaded guilty to careless driving causing the death of animal advocate Regan Russell at Fearmans Pork slaughterhouse in Burlington, Ontario. Russell was run over and killed in June, 2020 by a truck driven by Blake that was carrying young pigs destined to be killed for meat.
Blake pleaded guilty to the single charge under the provincial Highway Traffic Act, thus escaping criminal prosecution. He was ordered to pay $2,000—the minimum possible fine. A charge of careless driving causing death could have attracted a maximum $50,000 fine plus two years in jail.
Provincial charges are considered far less serious than criminal charges, and are more akin to a traffic ticket—with significantly lower penalties for those convicted, and no criminal record. A comparable criminal offence, such as dangerous driving causing death, would be punishable by large fines and up to 14 years in prison, plus a criminal record. It is up to the police and prosecutors to decide whether someone should face serious criminal charges, or less serious provincial charges.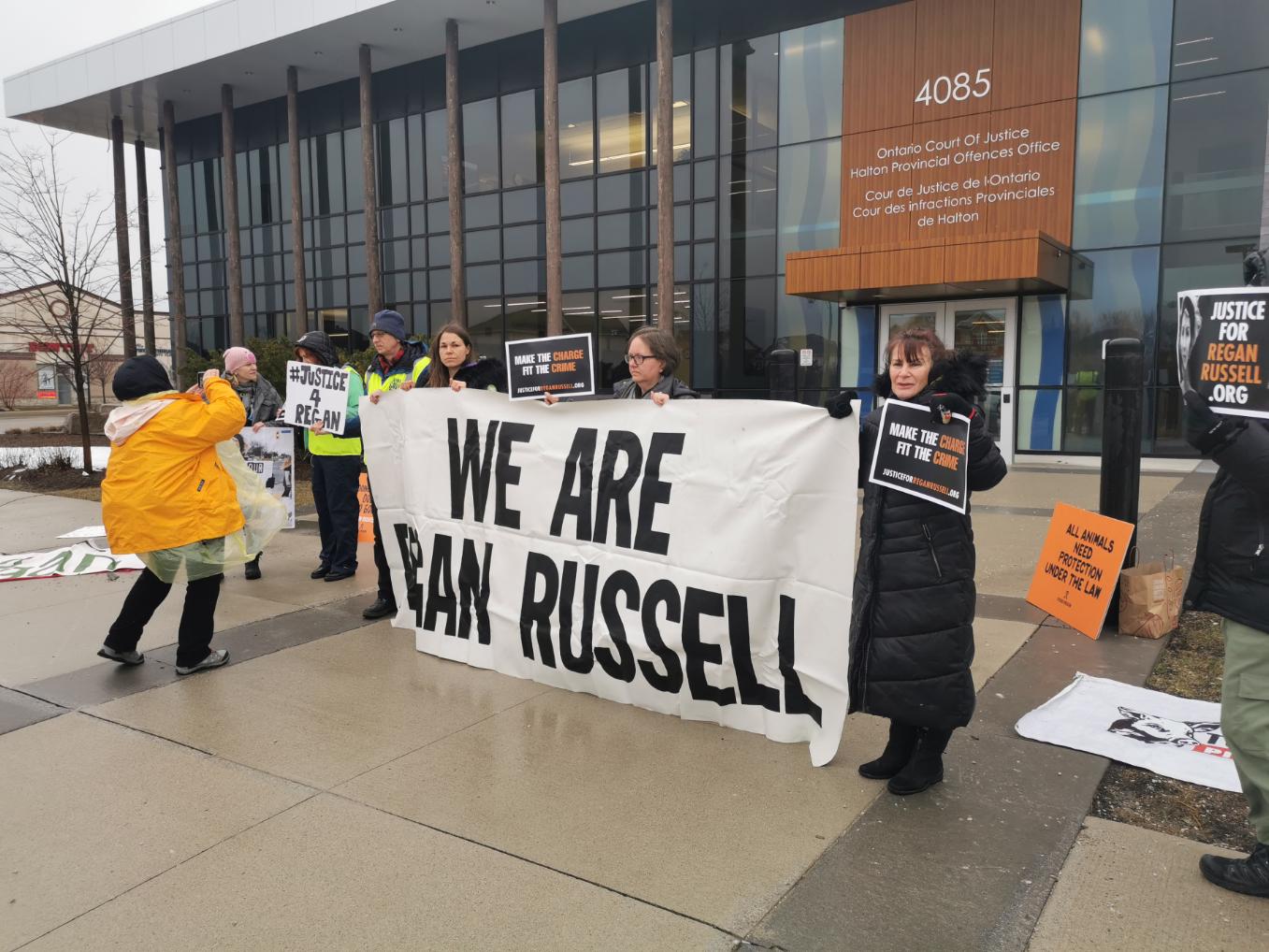 Regan Russell was a member of the Animal Save Movement, and was at the slaughterhouse that day to protest draconian "ag gag" laws in Ontario that had just passed by the provincial government, making it illegal to expose hidden animal suffering inside transport trucks like that one that killed her, as well as farms and slaughterhouses. Under Ontario's ag gag laws, it became illegal for concerned citizens to document abusive conditions in transport trucks or offer water to suffering animals inside, and for an undercover investigator or investigative journalist to get a job at a factory farm or slaughterhouse. Russell had regularly protested outside Fearmans Pork, spreading a message of compassion for animals, and offering them water and sympathy in their final moments before being killed.
Animal Justice is currently challenging Ontario's ag gag law in court. The Regan Russell Foundation, set up by her family to help Regan's legacy of compassion live on, is intervening in the case.
Although the police did not lay criminal charges against the truck driver, they rarely extend this leniency to animal advocates. Law enforcement authorities often give preferential, slap-on-the-wrist treatment to industries responsible for animal suffering, while criminally prosecuting and seeking to jail people who expose and take action to stop animal cruelty.
For example, Fearmans Pork has never faced cruelty charges, even though advocates have gathered extensive footage depicting illegal pig suffering in transport trucks outside Fearmans Pork, including pigs suffering from heat exhaustion and frostbite, and pigs arriving injured, dead, or dying, and pigs who died after a truck flipped over. Authorities have long refused to hold Fearmans or trucking companies responsible for this suffering.
Yet in 2015, the Halton Police charged Animal Save Movement founder Anita Krajnc with criminal mischief for giving water to thirsty pigs trapped inside a truck outside Fearmans Slaughterhouse on a sweltering day. She was acquitted in 2017 following a much-publicized trial. But other animal advocates have not been as fortunate, such as the two activists who were aggressively prosecuted for exposing abuse at Excelsior hog farm in British Columbia, and were sentenced to jail time by a judge—a troubling and unprecedented move that shocked the legal community.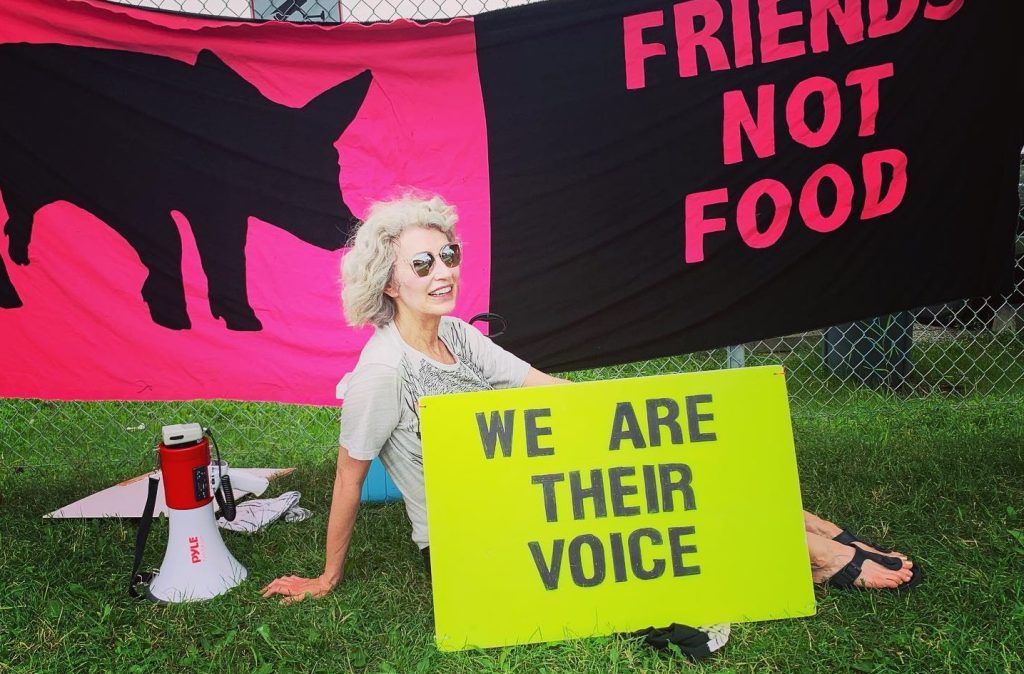 Regan's husband, Mark Powell, has launched a $5 million lawsuit over her death. Named in the suit are Andrew Blake, trucking company Brussels Transport, and Sofina Foods, which owns Fearmans slaughterhouse.
The lawsuit alleges that negligence on their parts led to the death of Regan, including that the driver failed to keep a proper lookout and made an unsafe and improper turn, that Brussels Transport failed to take steps to ensure the driver was competent, and that Sofina Foods failed to provide safety for pedestrians around Fearmans.
Help Regan's Legacy Live On
Regan had been a kind yet fiercely courageous animal advocate since the 1970s. She was deeply passionate about fighting all forms of injustice, and supported Black Lives Matter, indigenous rights, gender equality, and environmental justice.
Regan dedicated her life to helping others, and was killed while speaking up against Ontario ag gag laws. Please help honour Regan by adding your name in support of repealing ag gag laws in Ontario, and passing laws to protect farmed animals like the innocent pigs she was trying to help.