Convenient store giant Alimentation Couche-Tard, which owns Circle K, is expanding its promise to source 100% cage-free eggs to its international Circle K stores by 2025.
In 2018, Couche-Tard announced plans to sell exclusively cage-free eggs in its corporate stores by 2025. The company is already more than two-thirds of the way to reaching this goal, and we're pleased that this commitment will now additionally include over 2,000 more Circle K locations across the globe.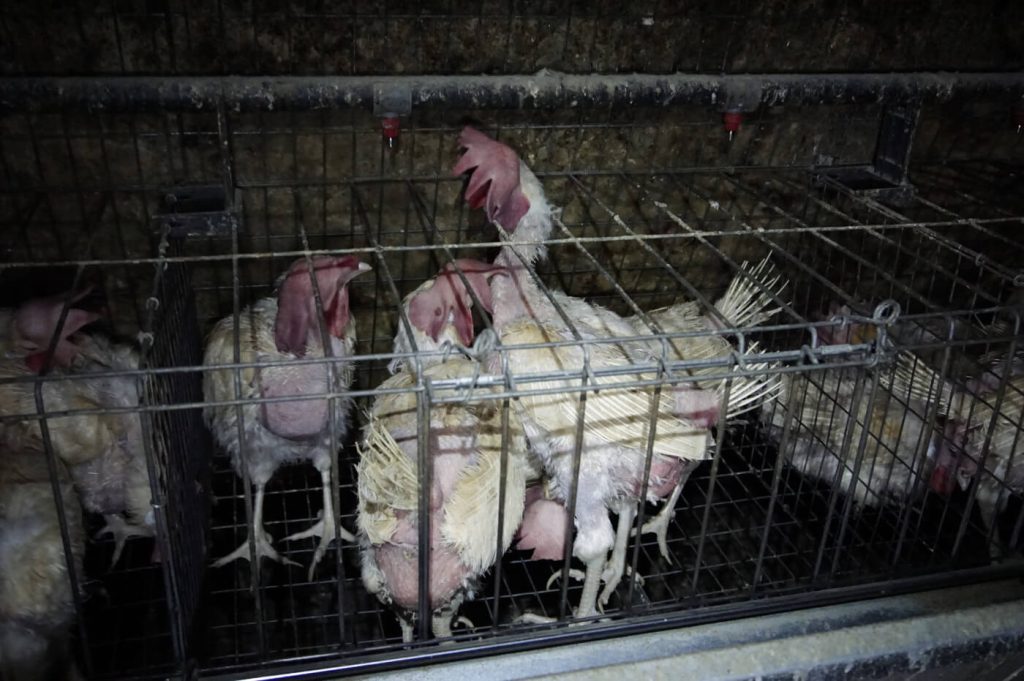 Caged Cruelty Has Got to Go
In Canada, the vast majority of egg-laying hens suffer in small wire cages. These intensive confinement systems are incredibly cruel, forcing hens to live in cramped, filthy conditions, often without even enough room to spread their wings. The space allowed for each hen in a battery cage is comparable to a sheet of paper.
Outdoors, hens enjoy dustbathing and foraging. But living in this restrictive environment prevents hens from expressing their natural behaviours, and can lead to brittle bones, fractures, feature loss, and severe mental distress.
Hens are sensitive, sentient beings who deserve so much more than this barbaric treatment. Not only should strong laws be passed to outlaw all cages, but brands and consumers everywhere should demand that retailers stop selling caged eggs.
Canadian Retailers Should Go Cage-Free
While Circle K has made a positive move by going cage-free, most major retailers have yet to make this a priority, including Canada's largest grocer, Loblaws.
In 2016, Loblaws made a promise to go cage-free by 2025, but has since backed out of this commitment, and is refusing to share updates on its new timeline. Loblaws' profits were a whopping $529 million in its fourth quarter of 2022. Loblaws should reinvest some of their massive profits into keeping promises to end the sale of eggs from hens who suffered in cages.
Canadians everywhere are holding Loblaws accountable for backtracking on its cage-free commitment, and are asking the company to go cage-free by the original 2025 deadline. Join us by adding your voice!
---
Banner: Jo-Anne McArthur | We Animals Media