A Saskatchewan farmer is facing several provincial and criminal animal cruelty charges after hundreds of cows were found suffering and starving on his farm, and many were found dead.
Following a series of complaints, Animal Protection Services of Saskatchewan (APSS) investigated the welfare of the cows who were under the care of farmer Morris Takoryk, after they were found in distress and wandering onto neighbouring properties.
A total of 308 surviving cows were rescued from the farm and are now being cared for in Saskatoon. The animal welfare agency has confirmed this is the largest cow seizure in their history.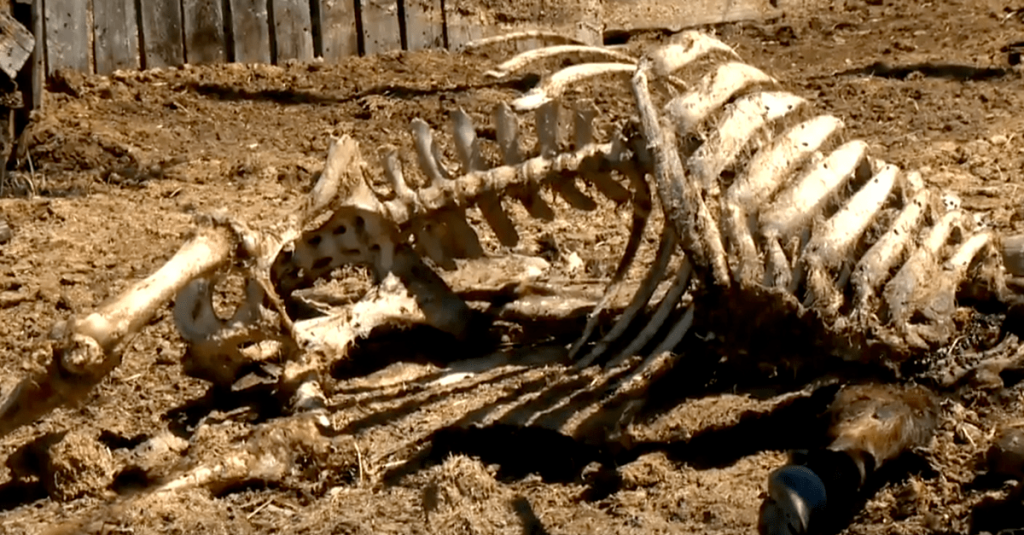 It's unclear what the future holds for the traumatized cows, but reports indicate they'll eventually be sold. Tragically, like most farmed cows, they'll likely face a heartbreaking slaughter and will be turned into hamburger meat.
This horrific case further underscores why governments should conduct proactive inspections on farms, instead of letting farmers raise large numbers of animals with virtually no public oversight. With proactive government inspections, neglect would likely have been caught early on and the cows could have been spared from the immense suffering that they endured.
Canada has almost no regulations to protect farmed animals, and cruelty runs rampant on modern farms. Most standard farming practices, including intensive confinement in cages and painful multilations, are exempt from animal cruelty laws, and cause animals unimaginable physical pain and emotional distress.
Last month, Animal Justice contacted the Chief Veterinarian of Manitoba to request an urgent investigation after 2,000 calves died in Manitoba's bitter spring storms. Calf neglect and deaths are incredibly common, and more calves died this year after farmers failed to protect them from extreme weather. Farms are now being compensated for their financial losses instead of facing charges for illegal animal cruelty.
Animal Justice will continue working to hold farms accountable for animal mistreatment, and will keep pushing for stronger laws to protect the millions of farmed animals who experience lives of sheer misery in Canada.
Please join us as we fight for a kinder future for farmed animals.