Bunty and George Clements were pioneers in Canada's animal protection movement. At a time when other advocates were proposing just marginal welfare improvements, the Celments believed that the trapping and the killing of wildlife for fashion was inherently cruel and should be stopped entirely.
Animal protection group The Fur-Bearers launched the Clements Awards to honour the Clements, who were longtime directors of the organization. It was created to highlight the outstanding work of wildlife advocates and animal lovers in Canada. And this year, we've won!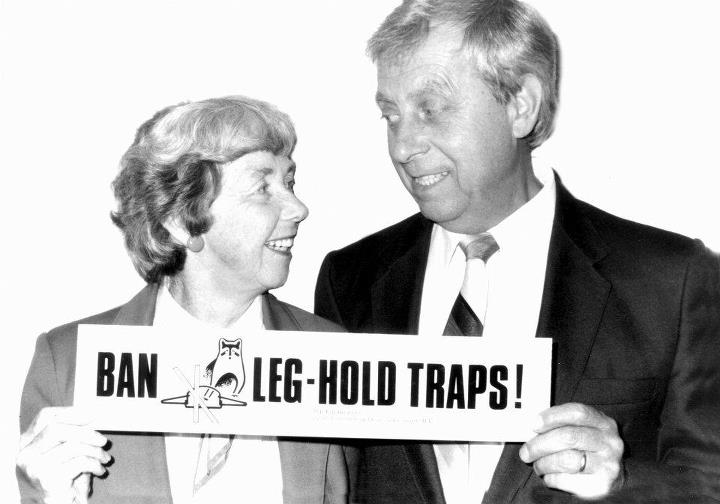 Animal Justice is being recognized as Outstanding Organization in the 2023 Clements Awards, alongside some incredible animal advocates. The Fur-Bearers will host an online ceremony to celebrate all the winners' achievements on February 23, 2023, at 5:30 pm PT / 8:30 pm ET. Grab your free ticket to join us for the evening here.
Like the Clements did, Animal Justice is working to stop cruel hunting practices and ban wildlife trapping. Last month, we went to court to fight an illegal hunting contest alongside our colleagues at The Fur-Bearers and Coyote Watch Canada. We made the case that the Ontario government must comply with the law and stop allowing an unlawful hunting contest that offers thousands of dollars in cash and prizes as a reward for killing coyotes. And we're working in PEI to stop trappers who are endangering wild animals, pets and human residents with the use of leg-hold traps, snares, and crush traps in the densely populated province. Add your support for wildlife by signing one of our online actions: