Toronto's High Park is a sensitive ecosystem which has been designated as environmentally significant by the city and provincial governments. But conservation efforts in the 160-hectare park are being undermined by anglers who have been accused of killing wildlife, trampling habitat, and harassing park-goers.
A wealth of scientific evidence proves that fishes feel pain and suffer when they are hooked and pulled out of the water. Even if they are returned to the pond, the stress and physical damage they endured may be enough to kill them. Fishing at Grenadier Pond in High Park also harms other animals. The pond is home to several turtle species, and visited by a variety of nesting and migratory bird species. Discarded fishing line and hooks pose a threat to animals who visit or live in the pond in High Park.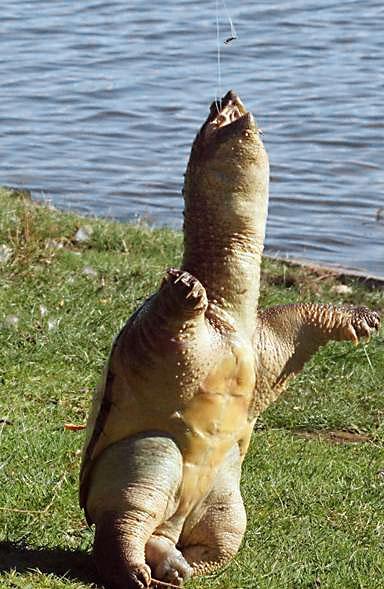 Officially, anglers in High Park are required to stick to a designated area, but with seemingly no enforcement, anglers refuse to follow the rules and have been seen trampling plants and precious habitat along the pond's shore.
The High Park Natural Environment Committee has been trying to get fishing banned at Grenadier Pond since 2012. The controversy was in the news again recently when anglers were filmed harassing and threatening a concerned citizen who tried to help fishes who were slowly suffocating to death after being hooked and pulled from the pond.
The area around Grenadier Pond is a provincially significant wetland, and should be a refuge for animals in Canada's largest city.
Toronto residents, please take a moment to let city officials know that fishing in High Park is killing wildlife and harming the long-term health of Grenadier Pond's ecosystem.

Mayor John Tory – [email protected]
Parks Manager Chris Clarke – [email protected]
Parkdale-High Park Councillor Gord Perks – [email protected]
Find your Councillor
Contact Candidates for Mayor in October's Election
Contact Candidates for Councillor in October's Election
---
Banner: Grenadier Pond – High Park | Diego3336 | CC BY 2.0