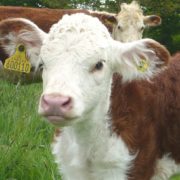 On the heels of a Mercy For Animals Canada investigation exposing profound animal suffering and complicit government inspectors at a pig assembly yard in Alberta, a coalition of animal protection organizations representing hundreds of thousands of Canadians are urgently renewing calls for the federal government to update Canada's archaic animal transportation regulations.
"Permitting egregious animal suffering is inconsistent with the values of Canadians from all across the political spectrum," said Anna Pippus, director of farmed animal advocacy with Animal Justice Canada Legislative Fund. "It's past time for the federal government to bring our farmed animal transport regulations into line with Canadians' expectations and the laws of rest of the Western world."
The animal protection movement has been calling for such change since the 1980s, pointing out that Canada lags behind the European Union, Australia, New Zealand, and the United States with the protections afforded to farmed animals in transit.
The federal government has yet to update the outdated regulations, despite promising to do so for more than a decade. Canadians have expressed shock, outrage, sadness, and plain confusion that our government is so reticent to afford animals common-sense welfare protections.
The letter has been signed by leaders from Animal Justice Canada Legislative Fund, Montreal Society for the Prevention of Cruelty to Animals, Canadians for the Ethical Treatment of Food Animals, Humane Society International/Canada, Canadian Coalition for Farm Animals, Vancouver Humane Society, Animal Alliance Environment Voters Party of Canada, and Animal Alliance of Canada.
View the letter to Minister Ritz here.
Visit our blog and read this report to learn how Canada's weak and outdated animal transport laws condemn millions of farmed animals to suffer and die.