It's a disgrace that puppy mills continue to operate in modern Canada. At a puppy mill, mother dogs are kept in cages and forced to consistently breed without access to regular exercise, socialization, or veterinary care. Numerous investigations and subsequent seizures have highlighted the deplorable conditions that animals in puppy mills endure, and the inadequate laws that have allowed them to persist.
---
What is a Puppy Mill?
Puppy mills are commercial breeding operations which force dogs to produce litter after litter of puppies, typically on an intensive basis. Puppy mills can have dozens or even hundreds of dogs, and prioritize profits over the health, care, and comfort of the dogs. Puppy mills often keep dogs in deplorable conditions, with mother dogs confined indoors in small cages, without access to regular exercise, socialization, or veterinary care. Animals from these facilities often become ill or injured, whether from chronic conditions, short-term abuse or neglect, or genetic defects.
What is a Backyard Breeder?
Smaller-scale breeding operations still cause dogs and puppies to suffer. The term "backyard breeder" is often used to refer to a smaller-scale breeding operation with low standards of animal care. While dogs may not be as crowded or abused as they are in typical commercial puppy mills, individual dog breeders still prioritize profit over the welfare of animals and contribute to Canada's pet overpopulation crisis.
Like puppy mills, individual breeders have been known to commit fraud or forgery. This includes animals being sold with hidden health concerns, fake vaccination or veterinary records, deposits being stolen, and bait-and-switch scams. Backyard breeders typically operate online, and can quickly disappear once concerns for a puppy's health are identified.
Dog Breeding Laws (or Lack Thereof) in Ontario
In Ontario, animal breeders don't even need a license, or to register with the province, and there are no limits on the number of animals they can keep or breed. There are also no regulations setting out standards of care for people that breed dogs. Some individual municipalities in Ontario have a few rules in place for keeping dogs, such as a limit on the number of dogs that can be kept by a household, or by a kennel. But there are no comprehensive rules aimed at overseeing breeding. As a result, there are countless puppy mills and private backyard breeding facilities that are scattered throughout the province without consistent rules and standards of care.
Because Ontario doesn't regulate or monitor dog breeders, authorities don't even have a way to access basic information, such as locations where animals are being kept, the number of animals being used for breeding, or born to breeding dogs.
This makes it impossible for law enforcement officials to target and proactively inspect breeders for potential violations of existing animal welfare laws. Puppy mills and other abusive operations are usually only busted if a member of the public has firsthand knowledge of a puppy mill, and gives a statement to law enforcement. This is inadequate because animals cannot report abuse themselves, and because puppy mills and other breeders typically operate on private property, keeping animals away from the public and behind closed doors. That's why it's so rare for puppy mills to be caught and shut down.
How Puppy Mills Harm Animals
The unregulated breeding of dogs by puppy mills and other breeders poses significant risks to animals. Given that there are no consistent licensing or animal care standards, puppy mills often cut corners at the expense of the welfare of the animals being bred. As a result, animals often suffer, whether from chronic conditions, short-term abuse or neglect, or genetic defects.
The puppies and parents kept at breeding facilities are often held in poor, cramped conditions because improving their welfare and providing veterinary care would be costly and result in lower profits for the operators. These animals are often sold for profit in pet stores or on websites like Kijiji, Craigslist, and others. On the rare occasion when a puppy mill is busted in Ontario, dog seizures have highlighted the deplorable conditions that animals endure. Mother dogs are often found filthy, covered in urine and feces, and with matted fur. Dogs are usually found inside cramped enclosures, and the smell of ammonia can often be overwhelming.
Markham – Police raid finds 16 puppies in four small cages, amid horrendous living conditions.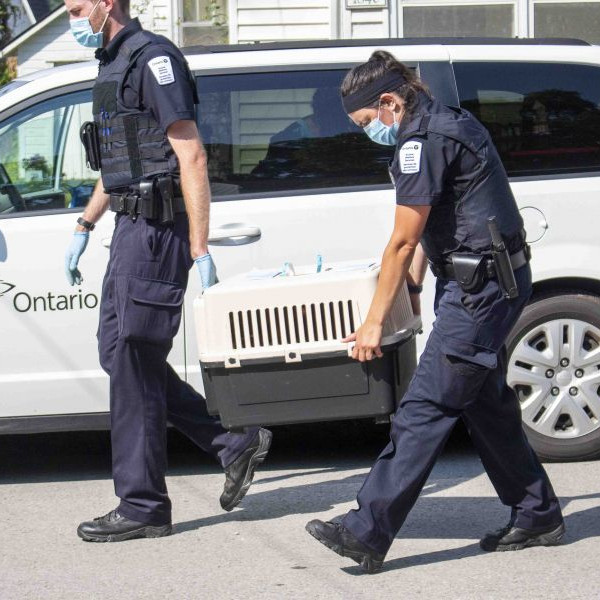 Niagara-on-the-Lake – Onlookers said over 100 dogs may have been rescued from a house.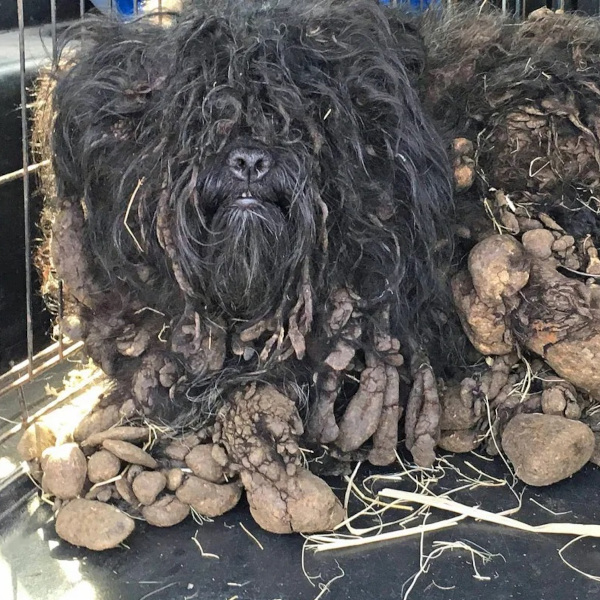 Windsor – The dogs found at the suspected puppy mill were said to be living in "filthy conditions."
Unregulated Breeding Leads to Pet Overpopulation
Unregulated breeding operations are directly contributing to a surplus of adoptable cats, dogs, and other animals. Unfortunately, it's the animals who pay the price, as well as local shelters that work to house and care for them. It's common for people to surrender dogs they purchased hastily online, or animals who turn out to have health or behavioural problems caused by puppy mills and other shoddy breeding. Most shelters and rescue organizations rely on volunteers and donations to carry out their work, and lax laws are putting a serious strain on these organizations.
Animal Justice's Plan for Ending the Puppy Mill Crisis
Provincial oversight of dog breeding is necessary to protect dogs and puppies from suffering, and to reduce the burden on rescues and shelters that are left to pick up the pieces of the dog overpopulation crisis caused by unchecked breeding. There are a number of policies provincial governments can introduce to crack down on down puppy mills and end the suffering of dogs and puppies.
License all animal breeders. As a part of the licencing regime, there should be strict limits on the number of animals kept and bred, a complete animal welfare plan for the dogs, record-keeping rules, and a pre-inspection before a license is granted.
Require high standards of animal welfare. This includes appropriate space, exercise, housing, food, water, veterinary checkups, appropriate handling, socializing, hygiene, and bans on ear cropping and tail docking.
Require routine unannounced inspections at breeding facilities. Inspecting licensed breeding facilities can help ensure consistency, transparency, and compliance amongst Ontario breeders. Inspection reports should proactively be made available online to the public.
Set limits on the number of animals that can be kept by breeders, and the number of litters that a single animal can have. This will protect against mass-breeding operations, and protect dogs from spending an entire lifetime being bred.
Ban the sale of animals in pet stores and on websites like Kijiji and Craigslist. Many cities including Toronto, Ottawa, Mississauga, and Cambridge have already banned selling cats and dogs in pet stores. They instead allow pet stores to help shelters and rescue operations to find loving homes for adoptable animals.
Educate the public about dog breeding. The province should help grow public awareness about the risks posed by dog breeding, and encourage residents to adopt animals from shelters and rescues instead.
How to Report a Puppy Mill
In the face of poor laws and little enforcement, it's up to each of us to speak out if we learn of a puppy mill in our community.
In Ontario, reports of an animal in distress or being abused can be made to the Ontario Animal Protection Call Centre at 1-833-9-ANIMAL (264625). You can also call the local police service, as the police are the only agency empowered to enforce criminal animal cruelty laws in Ontario.
If your municipality has by-laws limiting the number of animals to a property or requiring a license for commercial animal businesses, local by-law or animal control officers may be able to help.
Your Member of Provincial Parliament, Member of the Legislative Assembly, or municipal councillor may be able to help you navigate the limited reporting systems available.
If you try these options and no one will take action, please contact Animal Justice to see if we can assist.
---
Banner: Jo-Anne McArthur | We Animals Media with the Montreal SPCA