A whistleblower who exposed horrific suffering on multiple Ontario fur farms will face a criminal trial. Malcolm Klimowicz was charged with break and enter earlier this year for visiting a mink farm near Oshawa, Ontario and filming the disturbing conditions that he found there.
Prosecutors in Oshawa confirmed on Thursday that they will take the criminal charge of break and enter to trial and will not withdraw the case against him.
The undercover video footage gathered in 2017 by Mr. Klimowicz shows heartbreaking suffering on multiple Ontario fur farms. Injured and dead minks are seen confined in tiny wire cages in filthy conditions, with piles of feces, puddles of urine, and crawling maggots. Minks were frequently overcrowded in the barren cages, suffering from open wounds, and many of them displayed repetitive behaviours that indicate severe psychological distress.
The shocking video footage was submitted to authorities and investigated. Disappointingly, no charges were laid against any of the fur farms in question, despite evidence of unimaginable cruelty in violation of federal and provincial laws. The only charge laid to date is the break and enter charge against Mr. Klimowicz himself, which is punishable by up to 10 years in prison.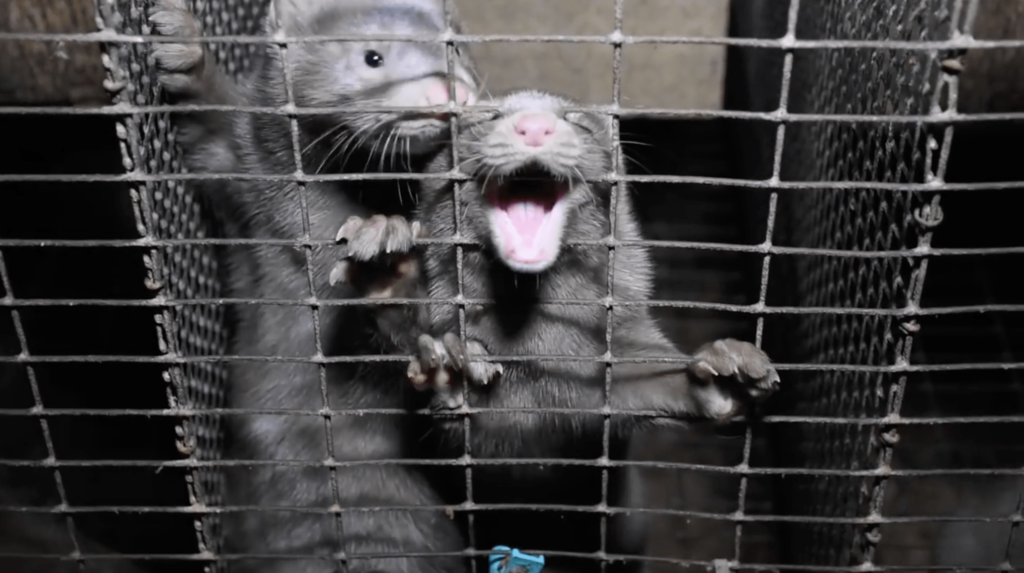 Courtesy of Malcolm Klimowicz 
This is not the first time the police and prosecutors have gone after an animal advocate for exposing animal suffering while ignoring the industries that abused animals in the first place. The hashtag #MinkTrial is already spreading on social media, reminiscent of Toronto activist Anita Krajnc's notorious #PigTrial. Ms. Krajnc was acquitted of criminal mischief for giving water to thirsty pigs, but her trial made global headlines and exposed millions of people to cruelty in the farming industry. The #MinkTrial will undoubtedly increase public awareness of cruelty inherent in the Canadian fur industry.
Fur farming is largely unregulated in Canada, with few, if any, standards for the conditions under which animals must be kept. Fur farm cruelty runs rampant, as documented by Mr. Klimowicz as well as during another cross-country undercover investigation in 2014.
Mr. Klimowicz is accepting contributions toward his legal defence on his crowdfunding page, and supporters are invited to stay tuned for details on a rally outside the Oshawa courthouse on October 22, 2018.
Join the Animal Justice mailing list