After nearly three years of delay and obstruction, a bill to ban keeping whales and dolphins in captivity has finally passed through the Canadian Senate. Senators voted to pass Bill S-203 late on Tuesday, and the legislation will now make its way to the House of Commons for further debate and voting. This groundbreaking legislation is now half-way to becoming law!
The legislation bans keeping whales and dolphins in captivity, breeding them, as well as import and export. There are exceptions for legitimate rescue and rehabilitation efforts.
Only two aquariums still imprison whales and dolphins in Canada—Marineland and the Vancouver Aquarium. The two aquariums fought the legislation at every stage, and pro-aquarium senators repeatedly attempted to kill, block, and delay Bill S-203. Most recently, Conservative Senate Whip Don Plett tried to amend the bill to exempt Marineland and the Vancouver Aquarium, which would have made the legislation meaningless. Senator Don Plett's delay tactics were finally defeated on Tuesday, and at last the bill was allowed to come to a vote.
Animal Justice has been fighting to help pass this bill from the beginning. Bill S-203 enjoys broad public support from Canadians, and it was saved more than once by the incredible advocacy of people who emailed senators, made phone calls, and shared information about Bill S-203 on social media. In June 2017, the Senate email system was swamped by emails from the public when it looked like pro-aquarium senators were mobilizing to kill the bill.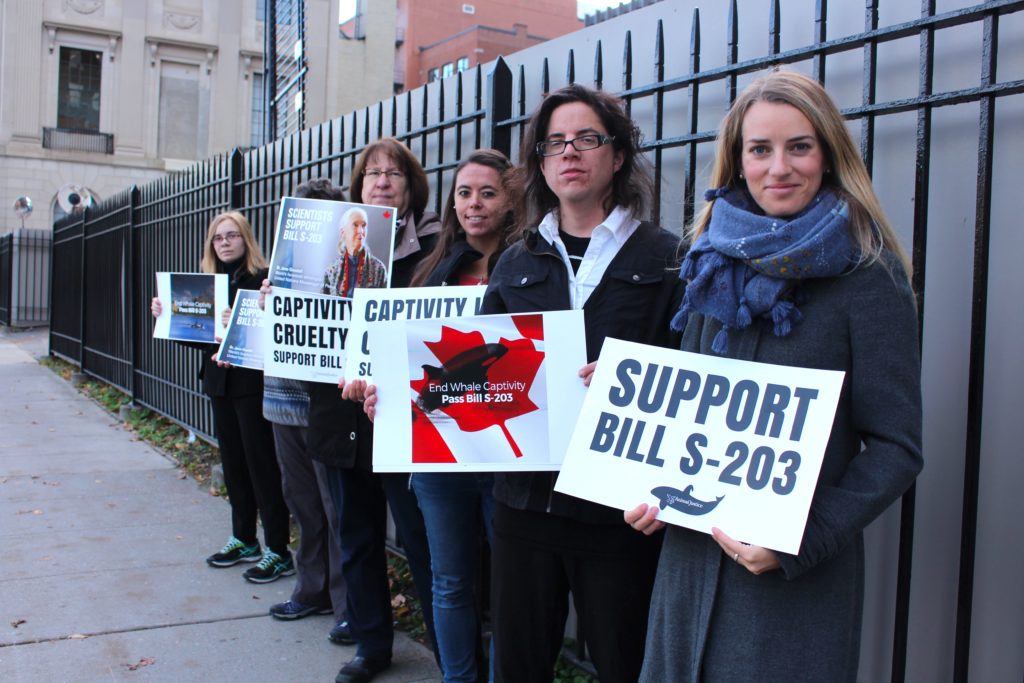 Bill S-203 has also attracted support from politicians of all political stripes. Earlier this year, Members of Parliament from the Liberals, Conservatives, NDP, and Greens joined Animal Justice and Humane Society International at a press conference to call for an end to Senate obstruction so the bill could move to the House of Commons.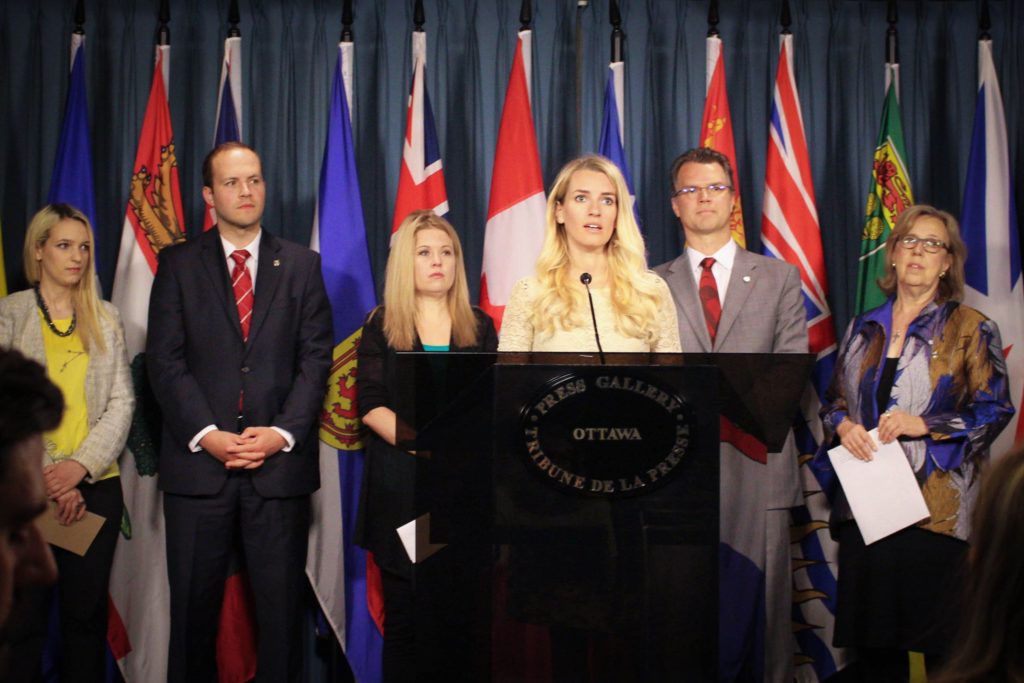 Bill S-203 was first introduced in December 2015 by Senator Wilfred Moore. After Senator Moore's retirement, it was sponsored by Senator Murray Sinclair. Green Party leader Elizabeth May will sponsor the bill in the House of Commons.
Over a dozen other jurisdictions around the world have already banned keeping some or all cetaceans in tanks, including Mexico, France, South Carolina, and California. Ontario banned keeping orca whales in 2015, and the Vancouver Park Board voted to ban cetacean display and captivity at the Vancouver Aquarium in 2017. The ban is now being challenged in court, but in the meantime, the Vancouver Aquarium publicly promised to end its practice of keeping whales and dolphins in captivity.
There is also hope for rescued whales and dolphins once the ban becomes law. The Whale Sanctuary Project plans to build a seaside sanctuary for retired whales and dolphins in Nova Scotia, British Columbia, or Washington, offering hope to creatures who have spent a life confined in miserable concrete tanks.
Join the Animal Justice mailing list