The Animal Justice holiday party tradition finally returned in 2022, as supporters, activists, lawyers, volunteers, Animal Justice Academy members, and the animal rights community gathered in Toronto to celebrate all that we've achieved for animals together this year.
It was incredible to once again gather in-person with our community, for the first time since 2019, and share recent developments on our campaigns, discuss Animal Justice's plans for next year, and have fun together, with help from DJ Scottify on the dancefloor!
The event was a massive success thanks to donations and support from so many businesses and vendors, with a silent auction and Wuxly parkas on sale raising funds for Animal Justice's vital work for animals.
Party guests were treated with vegan eats from GIA, a Michelin Guide restaurant in Toronto; tipples from Karlo Estates, certified vegan winery; vegan cheese boards from Culcherd and Nuts for Cheese; delicious desserts from Tori's Bakeshop and Bloomer's; and late-night vegan pizza from Panago.
One highlight of the night was introducing the growing Animal Justice team, and showcasing the premiere of our soon-to-be-released new Year In Review video, which highlights the huge strides that were made for animals in 2022. We owe a massive thank you to everyone in the Toronto area who was able to attend, and to everyone whose support keeps us moving forward in our mission for animal protection.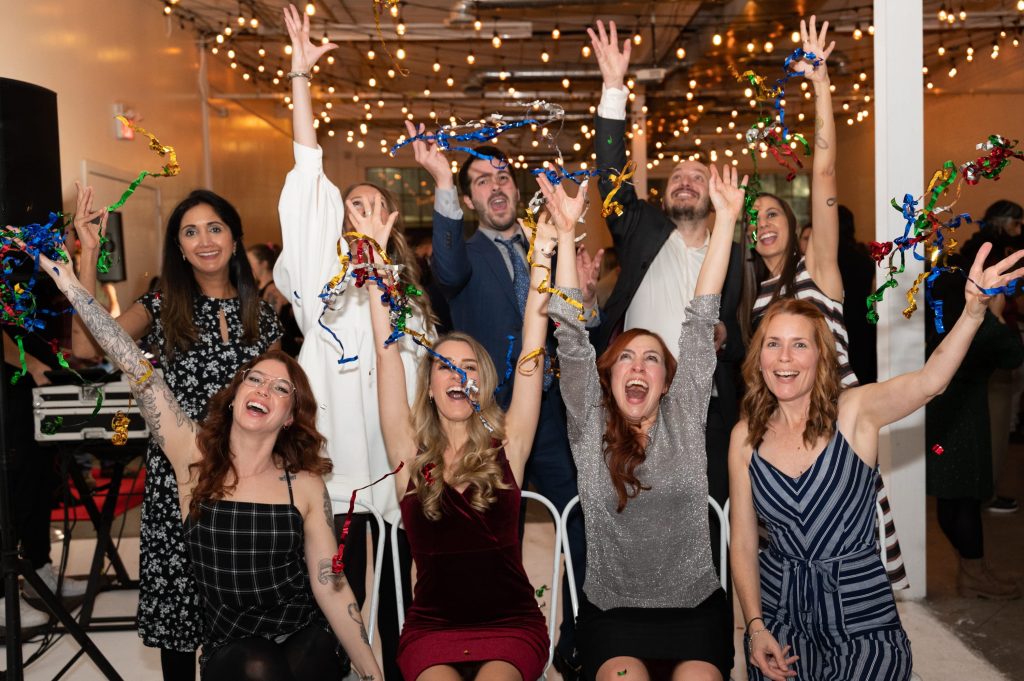 ---
Thank you to photographers Ryann Fineberg and Summer Leigh for capturing the magic of the night.