Crocodiles, lizards and snakes don't belong in a St. Catharines shopping mall. That's the message that residents and council members sent to Reptilia Inc. at last night's council meeting. The notorious private zoo had applied four times for a special exemption to the town's by-laws so it could keep its exotic animals in small enclosures at a local mall, and use them as party props. Previously, the zoo withdrew its application before it came to a vote, but last night, the city said "No"!
Reptilia currently has establishments in Vaughan and Whitby and has been aiming to expand in Ontario in recent months. However, in many municipalities, by-laws are in place that prohibit the keeping of certain reptiles for reasons relating to animal welfare and public safety.
Scott Tinney, an Animal Justice staff lawyer, addressed the issue with the St. Catharines City Council, and concerned citizens joined Animal Justice and other animal protection organizations, including Zoocheck, Animal Alliance of Canada, Born Free USA, Niagara Action for Animals, Ontario Captive Animal Watch, and World Animal Protection in submitting statements of objection to the council.
Thank you to the councillors and to everyone who took the time to speak out for crocodiles, lizards, snakes, and other animals!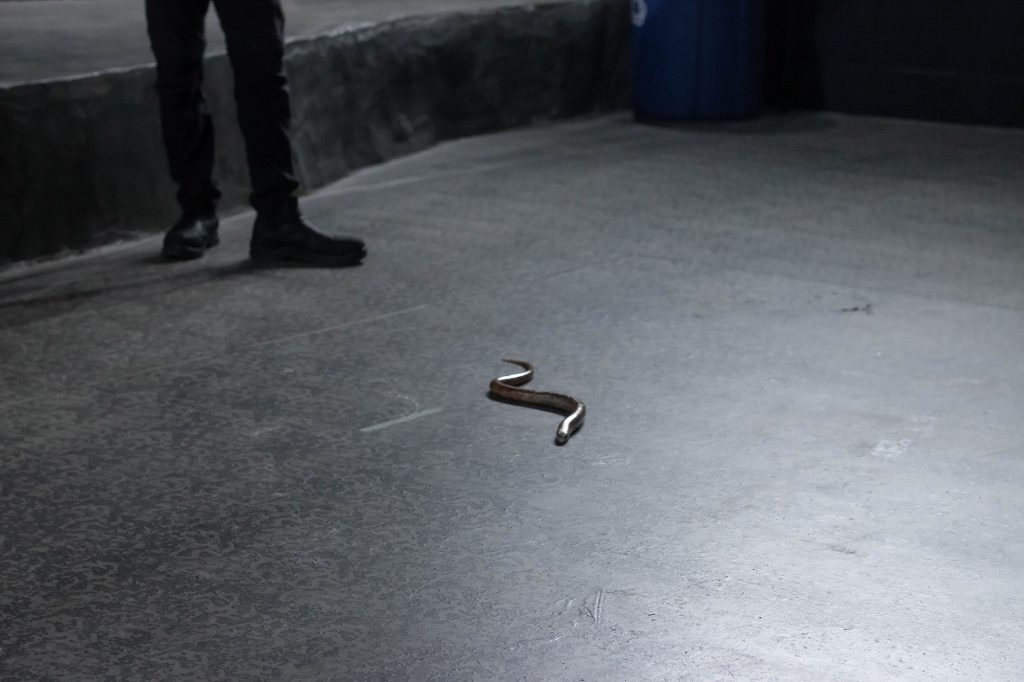 As exposed in Animal Justice's recent undercover investigation, Reptilia's facilities are a nightmare for animals. Cramped enclosures designed to put animals on public display are no substitute for a natural habitat. In confinement, animals are denied the ability to express their natural behaviours, which leads to boredom, depression, anxiety, and heartbreaking mental and physical anguish.
Ontario has some of the worst exotic animal laws in the country. Under provincial law, the only animals that are illegal to own are pit bulls and orcas. Individuals don't even need a license to own and operate a zoo, which has led to a roadside zoo crisis in the province.
With your support, Animal Justice lawyers will continue working to stop cruel zoos from opening in Canada, hold the zoo industry accountable for animal abuse, and encourage politicians to pass stronger exotic animal laws to protect animals from the widespread suffering they endure in captivity.