A new federal e-petition is calling on the Minister of National Defence to bring an end to the use of animals in military trauma training and replace them with more advanced, human-relevant and less expensive human patient simulators.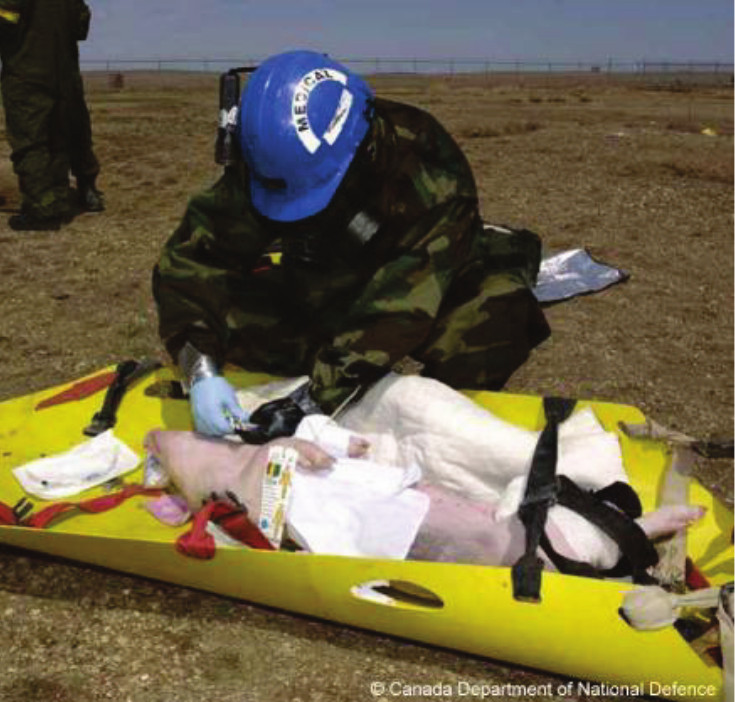 Despite the majority of our NATO allies choosing more effective techniques, pigs are still being blown up, shot or poisoned by the Canadian military in outdated trauma training exercises. The petition is calling for Canada to adopt lifelike human-simulators that "breathe" and "bleed" in realistic battlefield scenarios and have been shown by military and civilian studies to prepare doctors and medics to treat injured humans more effectively than animal-based training.
Petition e-4330 was initiated by Animal Alliance and authorized by the NDP Critic for National Defence, Lindsay Mathyssen. This official Canadian government petition can be signed by Canadian residents or citizens before the deadline of June 28, 2023. With enough signatures, MP Mathyssen will present the petition to the House of Commons and compel the government to address the issue with a response.