Earlier this year, Animal Justice filed a false advertising complaint with federal regulators against Maple Lodge Farms. Among other false and misleading claims, the complaint cited Maple Lodge's use of visual imagery that didn't resemble its actual operations whatsoever.
At the time our complaint was filed, the "Animal Welfare" section on Maple Lodge's opened with beautiful heritage breed chickens with intact beaks roaming in a grassy meadow on a sunny day: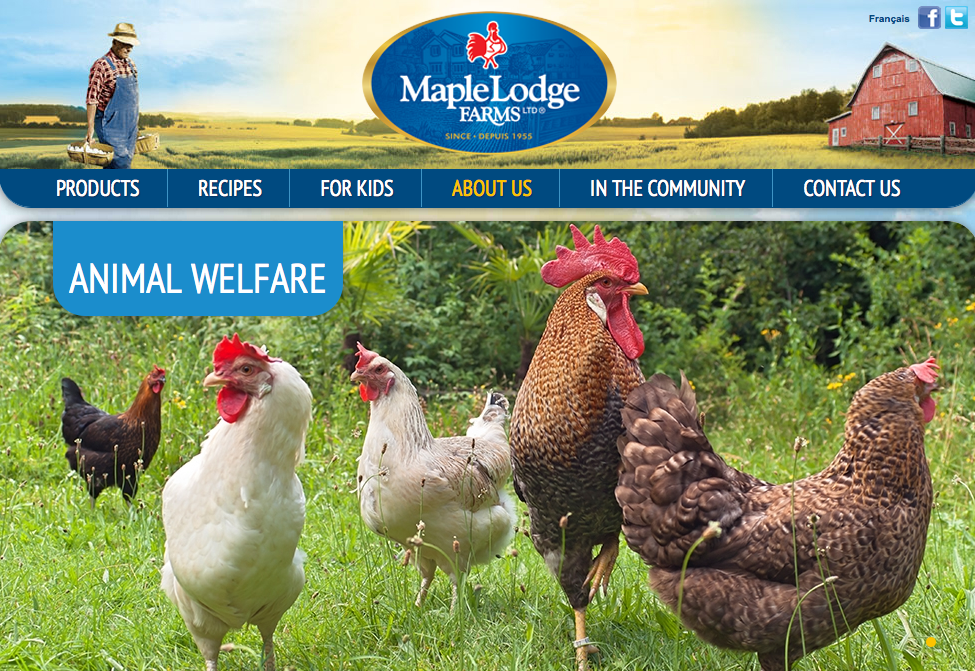 Since our complaint was filed, Maple Lodge has quietly change its photo to somewhat more accurately resemble reality: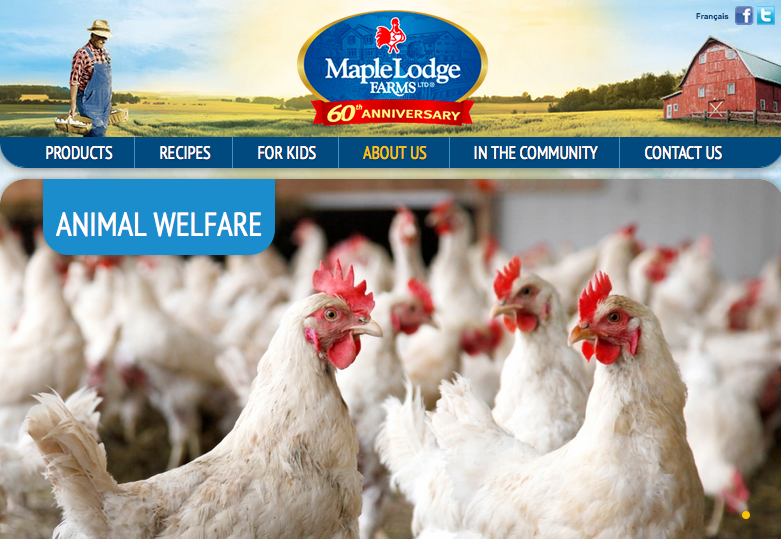 Federal law prohibits making "false and misleading" claims in advertising. The Consumer Packaging and Labelling Act and the Food and Drug Regulations are designed to protect consumers from being deceived, while the Competition Act also ensures the fair and efficient functioning of a competitive marketplace.
Not only do Maple Lodge's claims deceive consumers, they prevent the functioning of a competitive marketplace, by unfairly allowing Maple Lodge to undercut vegetarian meats, which many consumers select out of ethical concerns for animals.
We continue to urge regulators to hold Maple Lodge accountable for its continuing deceptive representations, including claiming to be committed to the "respectful and humane" treatment of chickens, claiming to comply with industry codes of practice, and using imagery—including its logo—that misleads consumers into believing that its operations are better than they actually are.