Dozens of animals have now been removed from an Ontario zoo, following an inspection warrant and a months-long legal battle.
Bervie Zoo in Kincardine previously refused to let animal welfare inspectors go inside a barn housing animals, but with a court warrant, inspectors were able to access the facility and discovered animals living in poor conditions. Following a case in front of the Ontario Animal Care Review Board, a number of animals have been permanently confiscated from the zoo and won't be returned by authorities, including zebras, dogs, lemurs, nilgai antelopes, peccary pigs, macaws, an eland antelope, and an olive baboon.
According to the legal decision, many animals were found inside a barn that reeked of ammonia from urine and feces. The zebras were found with overgrown hooves and, along with the antelopes and pigs, were suspected of not receiving regular hoof care. The macaw parrots were malnourished, with three birds showing muscle wasting from a lack of exercise. The baboon was reportedly found living alone in a dark indoor cage with no access to the outside. The legal decision states that he was showing signs of excessive self-grooming causing hair loss and skin issues due to isolation stress. The social animal was kept alone without even any interactive toys to help him alleviate his boredom.
The roadside zoo has been ordered to reimburse the province of Ontario over $105,000 to cover the cost of veterinary care and boarding for the animals.
We know that at least one of the animals has already found happiness in a suitable new home. The baboon is now in the care of Story Book Farm Primate Sanctuary, which has named him Bruno. Bruno is apparently enjoying the sunshine with an enclosure that lets him access the outdoors whenever he wants. No longer being housed in the dark, his skin pigmentation is returning to normal, and Story Book says that he is growing in confidence as he watches the other monkeys play.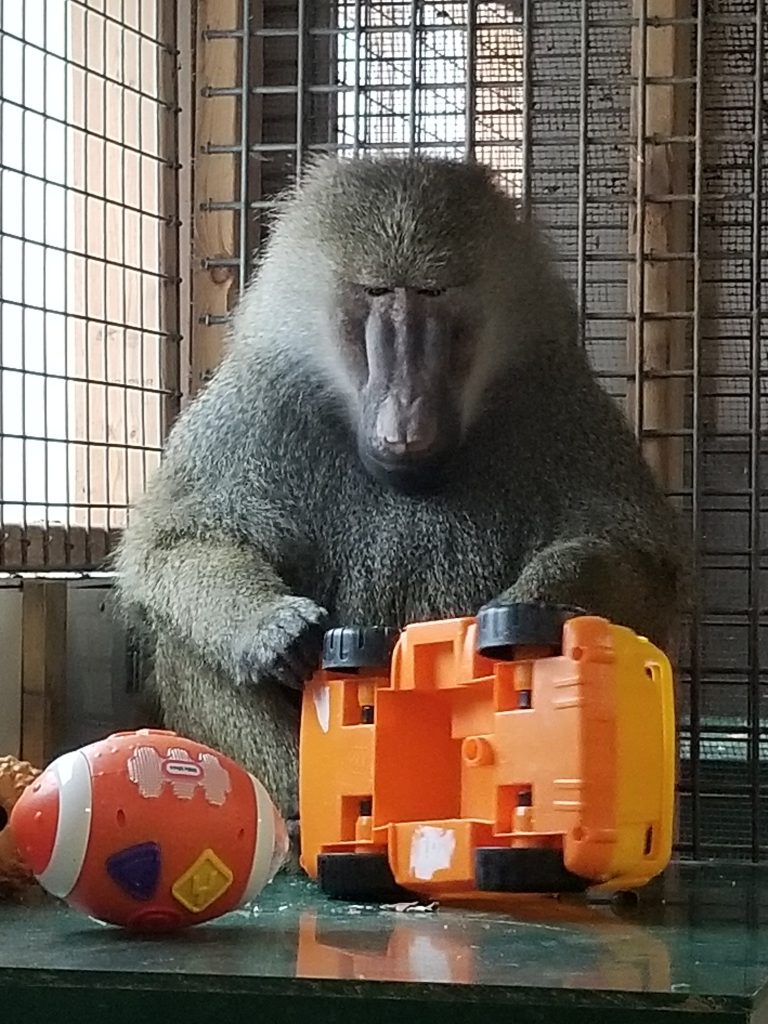 Bervie Zoo was previously featured in Animal Justice's exposé of roadside zoos, broadcasted last year on CTV's W5. At Bervie Zoo, we saw a monkey named Boogie performing troubling repetitive motions and appearing to bite himself.
Zoos in Canada are poorly regulated, and there are no federal laws or mandatory inspections to protect animals in zoos. Ontario has many zoos with exceptionally poor standards and is easily the roadside zoo capital of the country. This is all because the government has allowed these inadequate facilities to flourish. In Ontario, you can't build a patio in their backyard without a permit, but you can open a zoo imprisoning exotic animals without a provincial license, permit, or oversight. Laws are so weak in Ontario that authorities can't even close down a zoo, no matter how badly the animals are suffering.
While Canadian zoos have been exposed for appalling conditions, governments and law enforcement authorities almost never lay charges, even in egregious cases. Watch Animal Justice's investigation of zoos and take action to demand that Ontario close roadside zoos.