Fall is the in the air, and autumn fashion accessories are hitting the streets! Many products are still made with leather, fur and other animal-derived materials, but happily, cruelty-free fashion has never been easier. More and more brands are now offering animal-free products, proving that no animal has to suffer for fashion!
Leather is a product of the meat industry, and comes from animals who lived miserable lives on industrial farms before being shipped on long, brutal journeys to slaughterhouses. Leather is often imported from countries like China and India where investigations have shown animals suffering horrific abuse for the fashion industry.
Most fur products come from fur farms, where animals are confined in tiny, filthy cages and experience severe mental distress. Wild animals are also caught in bone-crushing leg-hold traps, suffering for hours or days before being brutally killed and skinned.
Opting for animal-friendly products without any leather, fur, or wool has never been easier—plus, it's better for the animals, our planet, and for your peace of mind.
Looking for an animal-free bag to complete your October wardrobe? Look no further. Check out Animal Justice's top picks for beautiful vegan purses and handbags for this autumn season!
Doshi FCSA — Saddle Bag in Burgundy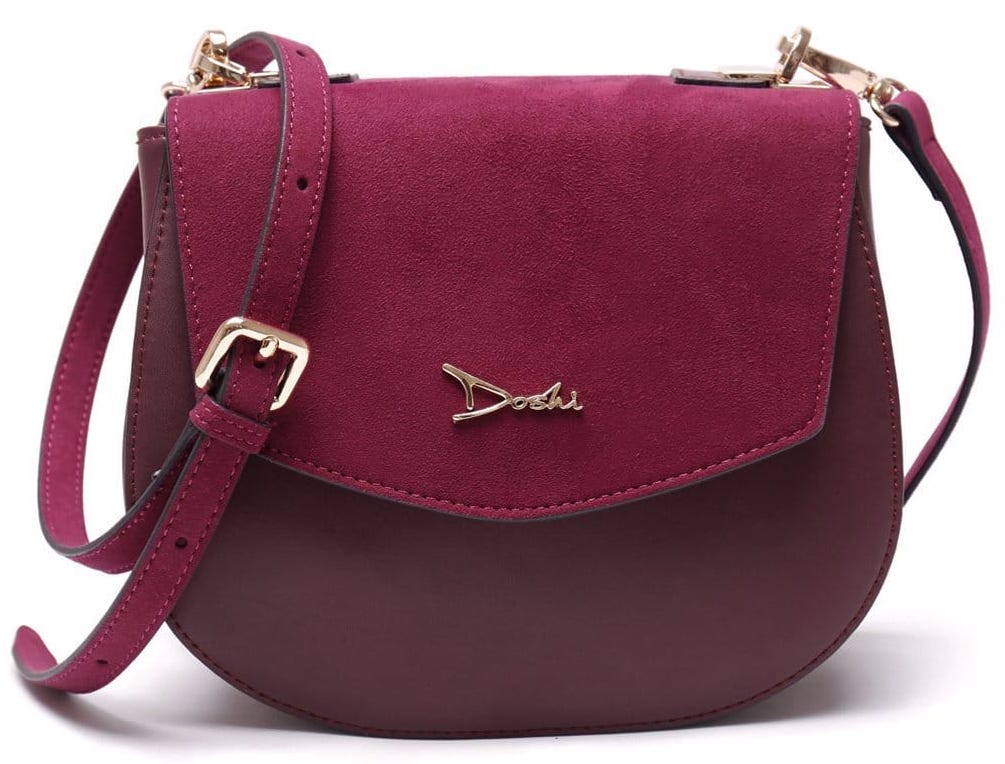 This gorgeous saddle bag is made with high quality microfibre vegan leather and suede. The detachable cross-body strap allows for an instant clutch transformation. Even better: Doshi donates 5% of revenue to charities working to help animals, people and the environment.
Matt & Nat — Mitsuko in Emerald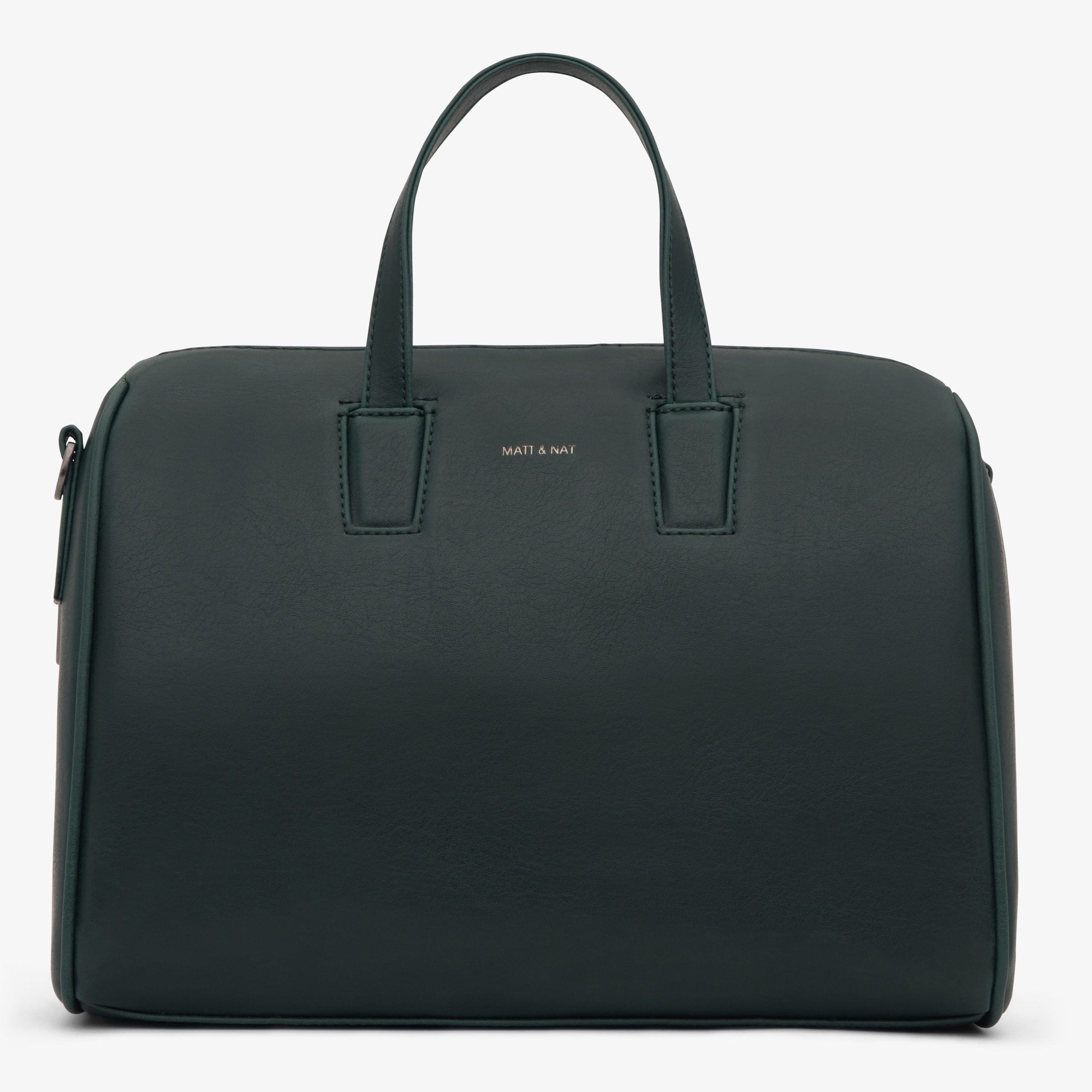 The Mitsuko handbag is part of the vintage collection, and radiates a classic elegance. This bowling style bag is made with 100% recycled nylon lining and includes a special pocket for smartphones.
Souliers Studio — Dulce Arches Cross-Body Purse in Sunset Red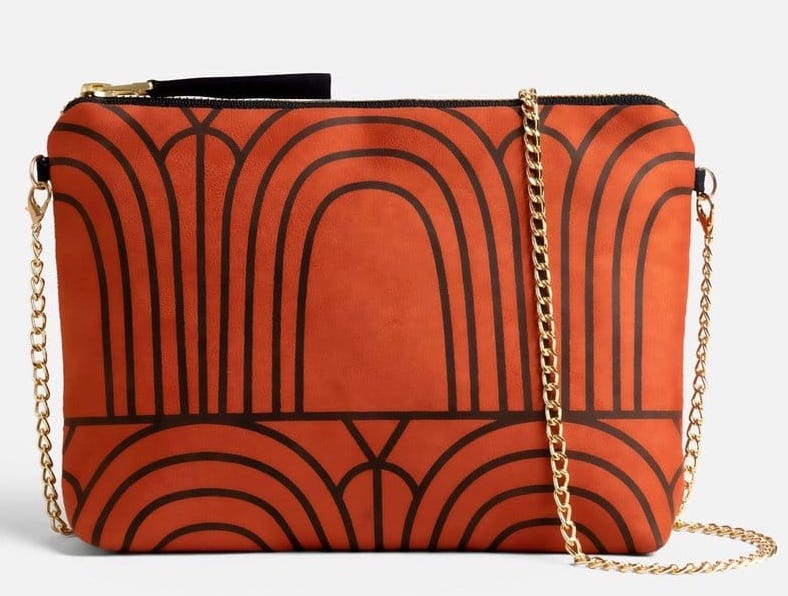 We love Souliers Studio, a gorgeous Canadian shoe and accessory store. Their Dulce Arches bag's versatile style can easily dress up, or add an edgy flair to any outfit. Created with vegan suede, the purse is inspired by the architecture of both modern and ancient Greece. A perfectly bold style statement with no animals harmed.
Good Mood Moon — Frida in Dusty Pink, White & Kale Green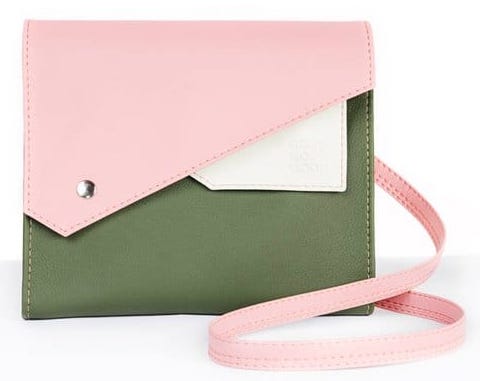 Good Mood Moon's bags are all hand-made. With a colour palette inspired by nature, the Frida crossbody bag has soft vegan leather, and two sections on the snaps. One section can fit an iPad mini, and the other can fit smartphones.
Gunas — Cottontail Pe in Black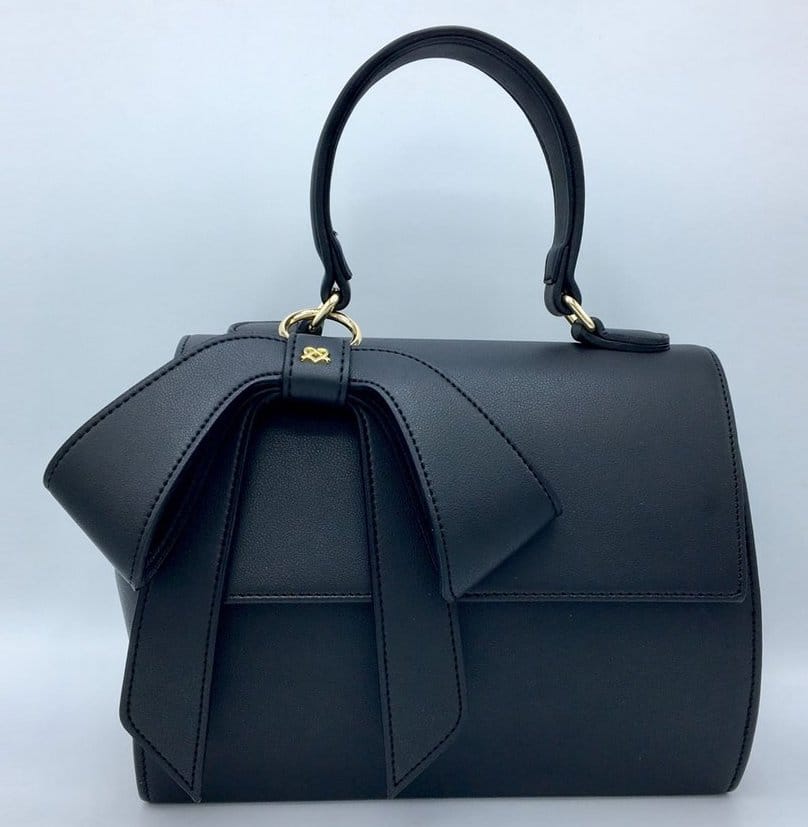 The Cottontail bag is dedicated to the New England cotton tail rabbit, once featured in many children's books but now, sadly, facing extinction. This gorgeous accessory is made with vegan textured polyurethane, recycled plastic bottles, and recycled metal hardware with 18K gold plating.
Pixie Mood — Emily Crossbody in Caramel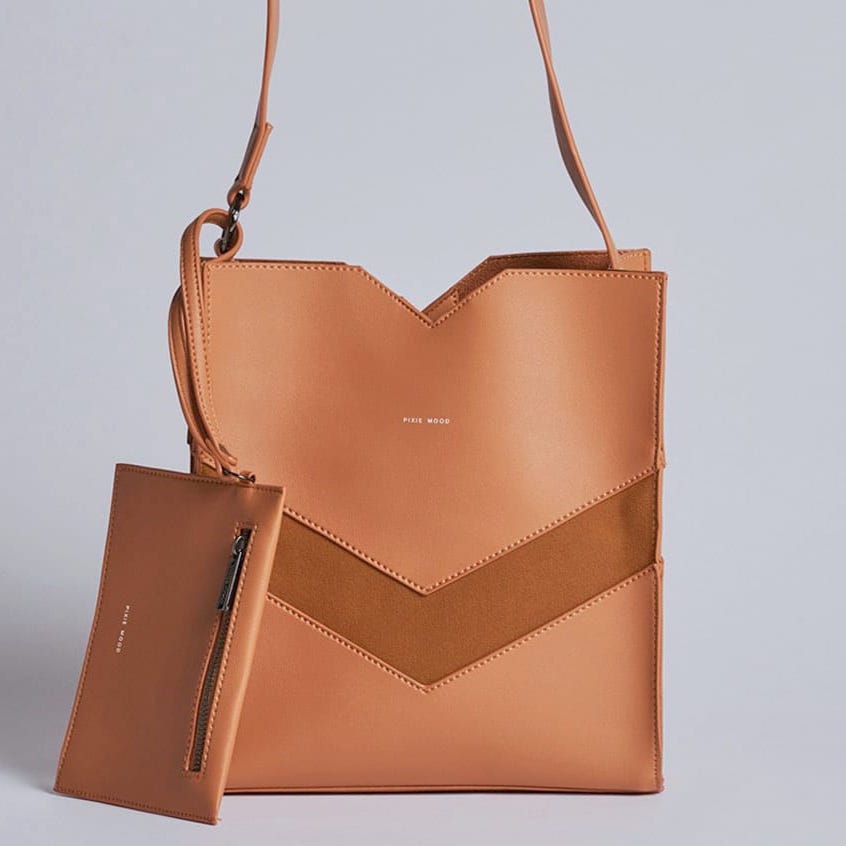 The Emily Crossbody bag's clean lines and contrasting shapes exude class and sophistication, and is made with vegan leather and suede. The bag's straps can be adjusted to transform this piece into a shoulder bag. It even comes with a small zipped wristlet! Adorable.
Join the Animal Justice mailing list