Prosecutors have dropped all charges against Geoff Regier, one of the four animal advocates who documented and released video evidence of troubling animal cruelty at Excelsior Hog Farm in Abbotsford, BC.
The sigh of relief is just momentary, as the jury trial for the three remaining individuals is still scheduled for the end of June.
Charges for Exposing Animal Cruelty
Video footage recorded inside Excelsior Hog Farm and released in 2019 revealed crowded pens full of thousands of pigs suffering from hernias, bloody lacerations, and golf-ball-sized growths. Some pigs couldn't even walk, so they languished and slowly died on the filthy concrete floor. Dead pigs were found rotting in pens with live pigs eating their dead bodies. Additional hidden camera footage was later released, showing the owners and operators of Excelsior Hog Farm engaged in what appears to be criminal animal cruelty, including electric prods on the sensitive faces of pigs, repeatedly hitting and kicking the animals, and cutting off the tails and testicles of screaming piglets with no pain relief.
Members of the public later held a peaceful demonstration at the farm, live-streaming the conditions inside the barn which showed severely neglected pigs, seen frothing at the mouth, crippled, and suffering from serious injuries.
But shockingly, Excelsior has never been held to account for the very serious animal cruelty offences depicted on camera. Instead, authorities chose to pursue charges against animal advocates. One whistleblower who came forward to the BC SPCA after the footage was released was turned over to local police, which investigated how the footage had been obtained instead of the illegal animal abuse captured on camera. The police charged Geoff Regier, Roy Sasano, Nick Schafer, and Amy Soranno with 21 indictable offences in relation to obtaining the footage, including break and enter and mischief, with each break and enter holding the potential of up to 10 years in jail.
Now, prosecutors have asked the court to stay charges against Mr. Regier, without offering an explanation. The stay comes after Mr. Regier brought a court application alleging abuse of process after he came forward as a whistleblower and was turned over to the police. Although the judge rejected this claim, prosecutors chose to enter a stay shortly after.
Visit https://excelsior4.org for updates on their case.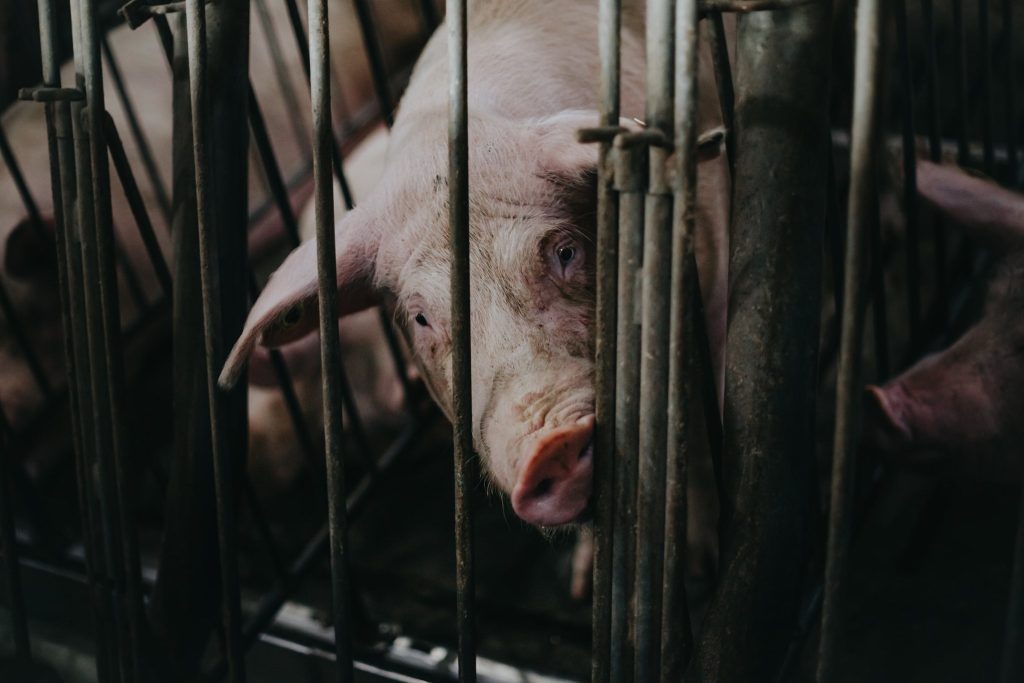 Protections for Whistleblowers in Canada
Although Canadians are increasingly concerned about the treatment of animals raised and slaughtered for food, factory farms keep consumers in the dark when it comes to how animals raised for meat, eggs, and dairy are treated. With no national regulations governing animal welfare on farms and virtually no government oversight on farms, one of the only ways abuse and mistreatment of farmed animals comes to light is through whistleblower and hidden camera exposés. In addition to prosecuting animal advocates who expose cruelty on farms, many provinces are also passing so-called "ag gag" laws that make it illegal to go undercover on a farm. Meanwhile, farms are seldom held to account for troubling conditions.
Preventing journalists and animal advocates from exposing animal abuse restricts freedom of expression, one of the most important human rights in Canada. Animal Justice is working to block Canadian ag gag laws from being passed and is challenging Ontario's ag gag law in court. Learn how you can help.
---
Banner image by Excelsior 4