Animal Justice has filed a brief with the House of Commons Agriculture Committee, highlighting the extreme emissions, intense land use, and pollution associated with farming animals.
The Agriculture Committee is currently preparing a report on the environmental contribution of agriculture, and has been hearing from witnesses and considering evidence. But so far, the committee has mainly been exposed to propaganda from the meat industry. Only a few environmental organizations presented, but no animal protection groups. To even the playing field, Animal Justice's written brief asks the committee to consider the detrimental effect of animal farming.
Witnesses from the beef industry have been particularly egregious. The Beef Cattle Research Council, Canadian Roundtable for Sustainable Beef, and Canadian Cattlemen's Association suggested that cow farming is a positive contributor to the environment, making vague claims that it preserves Canadian grasslands and sequesters carbon.
In reality, cow farming is arguably worse for the environment than any other form of agriculture, as beef and cow milk account for 41% and 20% of global emissions from animal agriculture, respectively. In Canada, beef accounts for 32% of all greenhouse gas emissions from farming. Due to the amount of land used, grass-fed beef produces more emissions than conventional beef production. Cows also produce high amounts of methane. Over the course of a century, methane is up to 30 times more effective at trapping heat than carbon dioxide.
This issue has also been reiterated by climate expert and journalist George Monbiot: "In reality, grass-fed meat is by far the most damaging component of our diets, as a result of its massive land requirement, greenhouse gas emissions, and carbon and ecological opportunity costs. Despite a plethora of claims, there is no empirical evidence that carbon storage in grazing land can compensate for the greenhouse gasses livestock produce, let alone for the carbon stocks destroyed when wild ecosystems are converted to pasture."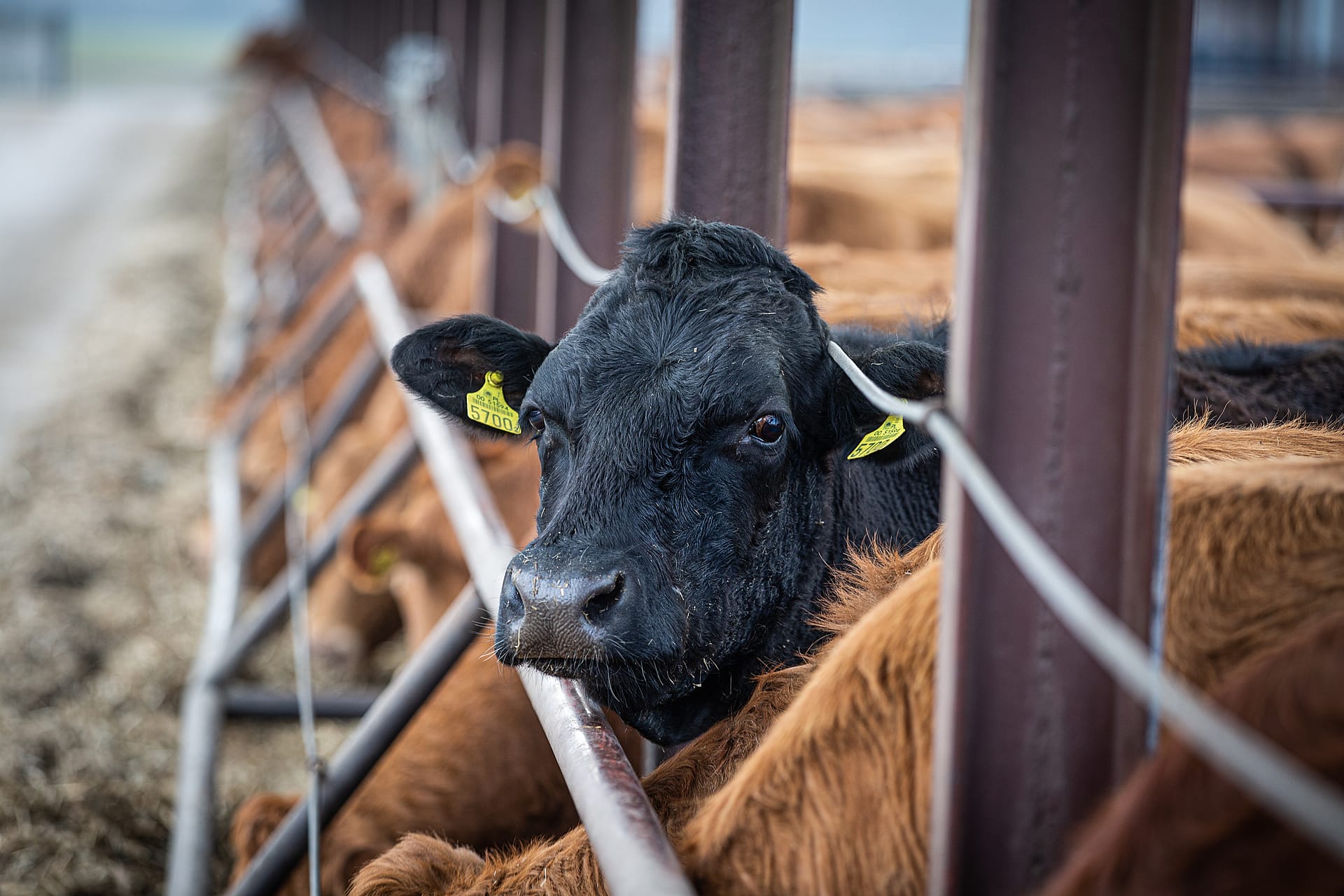 As much as beef producers would like the government to believe, there is truly no sustainable form of cow farming.
More broadly, raising animals for food accounts for at least 16.5% and up to 28% of global greenhouse gas emissions. It also uses 80% of farmland, yet produces only 18% of calories from global food production.
Plant-based protein, on the other hand, uses 72-99% less water, and emits 30-90% less greenhouse gas when compared to animal meat. Pulses use six times less water than beef for the same amount of protein. The environmental benefits of plant-based diets have been highlighted by respected bodies such as the Intergovernmental Panel on Climate Change. Now more than ever, the federal government needs to recognize that animal agriculture is incompatible with sustainable food production in a changing climate.
Animal Justice is recommending a number of climate-friendly measures to the Agriculture Committee, including investing in plant-based protein and cellular meat technology; shifting the food system away from animal foods to plant foods—in line with the Canada Food Guide; regulating and enforcing emissions, water use, and pollution targets for the animal agriculture industry; and ensuring farms are subject to the carbon pricing regime.
A copy of the letter sent to the Standing Committee on Agriculture and Agri-Food can be found here.
---
Banner: Andrew Skowron | We Animals Media