In December 2022, Animal Justice, The Fur-Bearers, and Coyote Watch Canada took the Ontario government to court to fight an illegal coyote killing contest that takes place annually in Belleville, Ontario. We made the case to a panel of judges that the government wasn't complying with the law, and shouldn't have allowed the brutal hunting contest, which offers thousands of dollars in cash prizes as a reward for gunning down innocent coyotes.
Unfortunately, the Court finally issued its ruling, and we lost the case. Animal Justice is deeply disappointed that the ruling means there will be no justice for these coyotes shot for sport.
While the Court found the store "may well have acted in violation" of the law by hosting the contest, it did not agree that the province permitted it to go ahead. Rather, the Court found that the province had discretion to decide whether to prosecute the store or not, and it chose not to.
The coyote hunting contest is put on each year by Chesher's, a hunt shop near Belleville, Ontario. The shop offers rewards for the top heaviest coyotes who are killed as well as random "hidden weight prizes" for animals whose weights are closest to a secret number chosen by the store. Coyote hunting contests are clearly cruel and irresponsible. But it's also illegal in Ontario to hunt for gain or bounty—unless a person or company receives a written permission from the province, which did not take place in this case.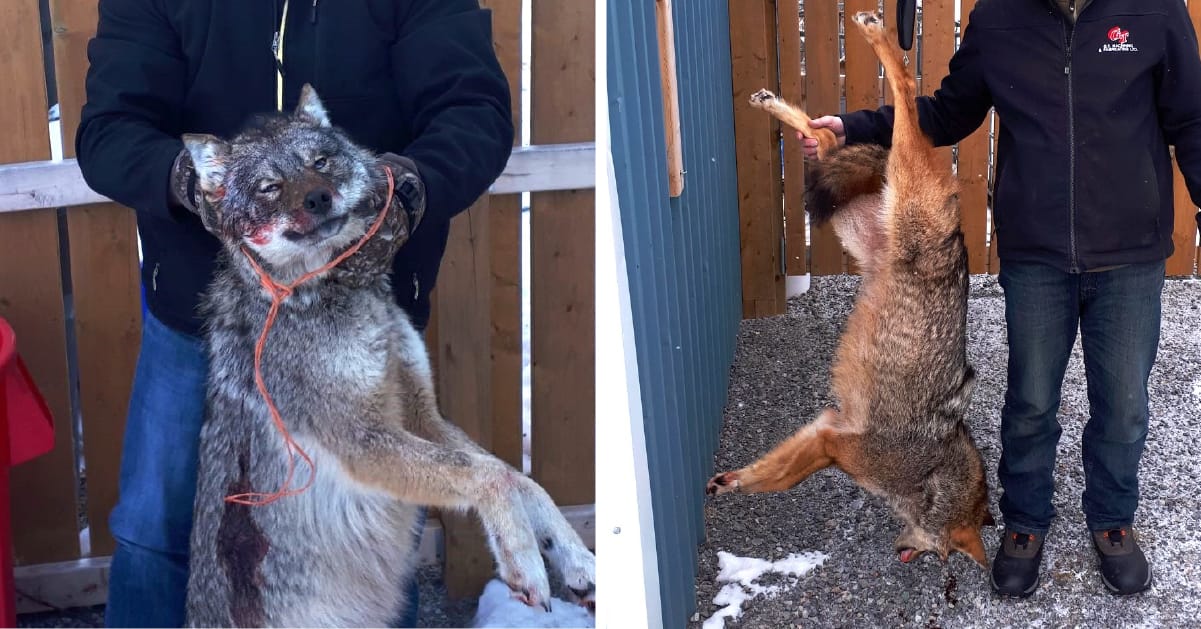 The annual contest was held yet again in February 2023, with thousands of dollars in cash and prizes awarded to participants.
But Animal Justice isn't giving up on our fight to protect coyotes. It's unacceptable that Ontario chooses to ignore blatantly illegal hunting contests. That's why Animal Justice and Coyote Watch Canada have also filed an application for an investigation of Chesher's 2023 coyote hunting contest under the Environmental Bill of Rights—a cornerstone law that gives Ontarians the right to seek an investigation when environmental laws have been broken. We hope the province is compelled to finally take action to uphold the law and hold the store to account.
In the meantime, please help us send the message that nobody is above the law. Take action to call on the government to crack down on illegal hunting contests!