The B.C. Conservation Officer Service is under fire again after reports that a conservation officer unnecessarily executed a healthy black bear cub.
Tiana Jackson of Dawson Creek, B.C. reports that she found an apparently orphaned baby black bear cub near her home. The cub was frightened and lethargic but otherwise appeared to be healthy. A conservation officer was called.
Ms. Jackson enlisted help to catch the cub, place him in a pen, and give him food and water. The cub seemed to revive and become playful. Much to the horror of everyone present, the conservation officer arrived and said he was going to kill the cub.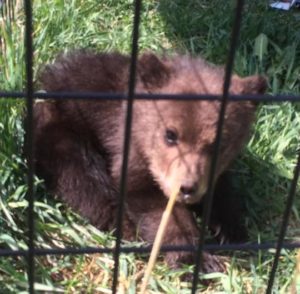 Ms. Jackson contacted the Nothern Lights Wildlife Society, a rehabilitation centre in Smithers, which agreed to take the cub. It would be a good fit because they already had two cubs of roughly the same age from the same area. They arranged for a volunteer to come get the cub.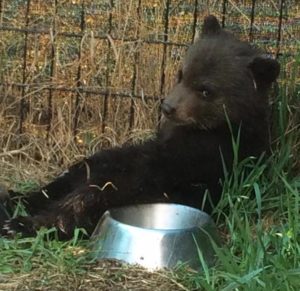 However, ignoring pleas for the bear's life, the conservation officer proceeded with giving the cub a lethal injection. Ms. Jackson reports:
He went in, grabbed the growling and screaming cub and gave it the shot. He picked it up while it was still growling and gasping for air and threw it in a crate in the box of his truck and drove away without a word. This was an absolutely horrifying experience that will break my heart and the hearts of my family who witnessed this tragedy for a long time.
It is difficult to imagine the fear and terror the bear cub must have experienced in the last moments of his short life. This incident is particularly troubling considering conservation officer Bryce Casavant was fired from his position last year for refusing to unnecessarily kill two healthy bear cubs.
Enough is enough. B.C. conservation officers must be legally required to take a non-lethal, science-based approach to human-wildlife conflict, instead of having license to simply execute any animal that might be inconvenient to a human.