Canadians went to the polls on September 20, and for the first time in history, animal protection played a major role in the recent federal election. As usual, Animal Justice issued endorsements, surveyed parties about their animal policies, and saw thousands of voters take our Animal Protection Pledge. But this time, the issues went mainstream.
The election campaign started off strong, with the Conservatives making a major announcement about plans to crack down on puppy mills, and releasing an entire section on animals in their platform. This was followed by several animal commitments from the Liberals only a few days later, and a comprehensive policy commitment from the Greens about protecting farmed animals and shifting toward more plant-based food production, and a promise from the NDP to crack down on the wildlife trade.
Since 2015, Animal Justice has endorsed animal-friendly candidates from all the major parties through our Voters for Animals initiative. The endorsed candidates all have a track record of speaking up for animals in Parliament, and a personal commitment to fixing Canada's broken animal protection laws. We're thrilled to report that 24 of the 26 candidates we endorsed were re-elected, and will be well-positioned to be champions for animals in this upcoming Parliament!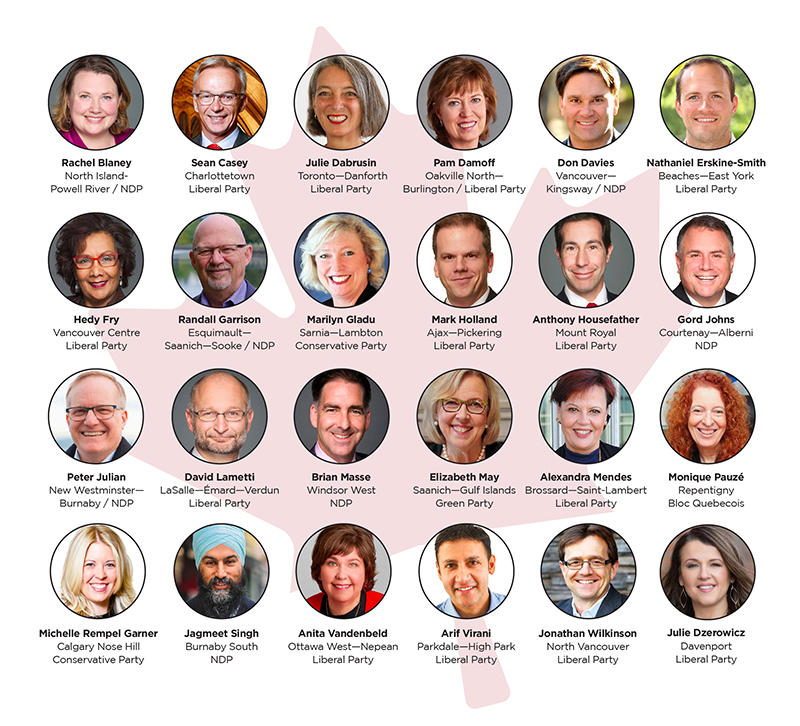 Animal Justice also spearheaded Canada's first-ever election debate on animal protection. On September 12, we joined forces with the Montreal SPCA, Nation Rising, Vancouver Humane Society, and World Animal Protection to host the landmark debate, which was watched by thousands of Canadians across the country. It was moderated by journalist Holly Lake, and featured Nathaniel Erskine-Smith of the Liberals, Alistair MacGregor of the NDP, and Elizabeth May of the Green Party.
Animals can't vote, but Canadians made sure their voices were heard loud and clear in this election. Normalizing animal issues as part of elections, and having politicians in Parliament who can champion stronger laws for animals, are both essential to improving Canada's outdated animal protection laws.
Thank you so much to everyone to got active for animals this election, including by signing the Voters for Animals Animal Protection Pledge, watching the Animal Protection Debate, supporting animal-friendly candidates, and voting to help animals.