On June 8, 2018 Animal Justice celebrated its 10-year anniversary with a glamorous gala at The Burroughes in downtown Toronto. This inspirational evening included a blue carpet entrance and photo backdrop, an memorable program, fabulous vegan food, and a rooftop after-party with views of the CN Tower. Guests included many of Canada's most notable animal advocates, animal-friendly business owners, prominent chefs Doug McNish and Amy Symington, and Members of Parliament Nathaniel Erskine-Smith and Will Amos.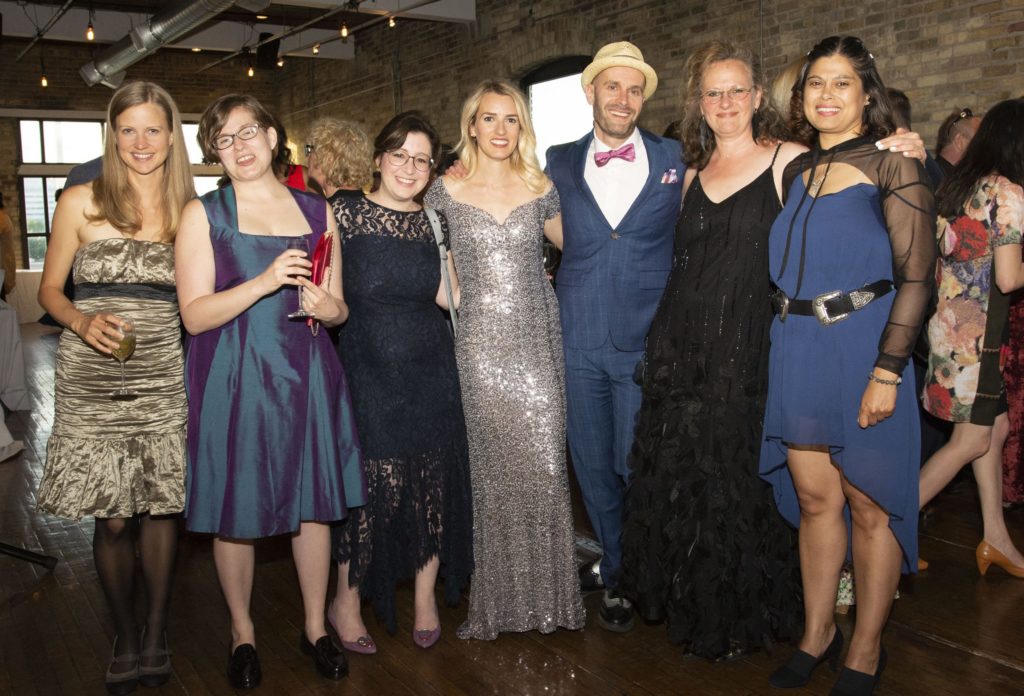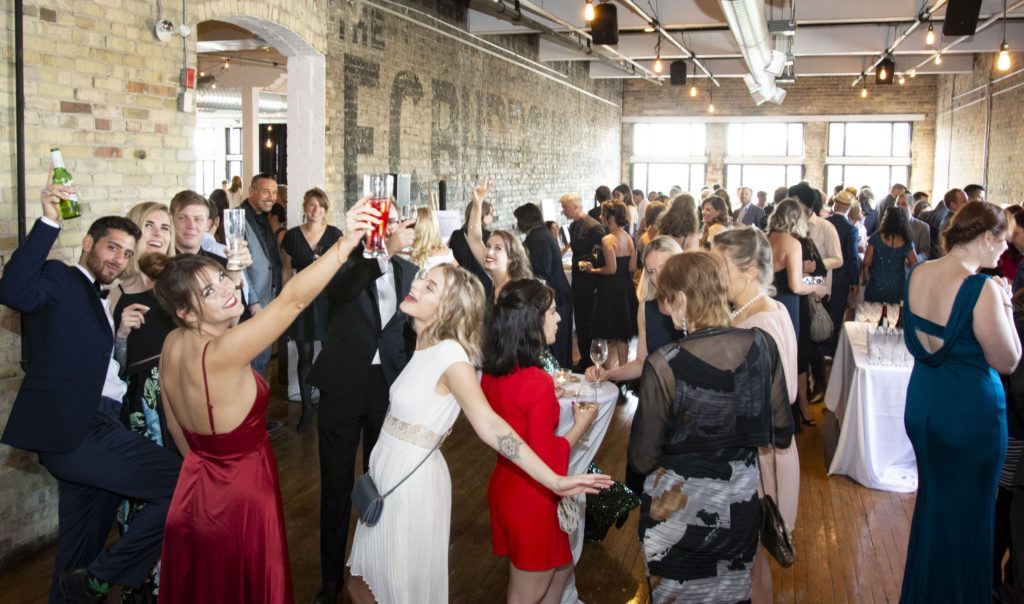 The gala kicked off with a stylish cocktail reception, featuring delicious hors d'oeuvres, mouth-watering vegan cheese from local companies Vegan Stokes Cheese and Nuts for Cheese, and wine from vegan-certified winery Karlo Estates.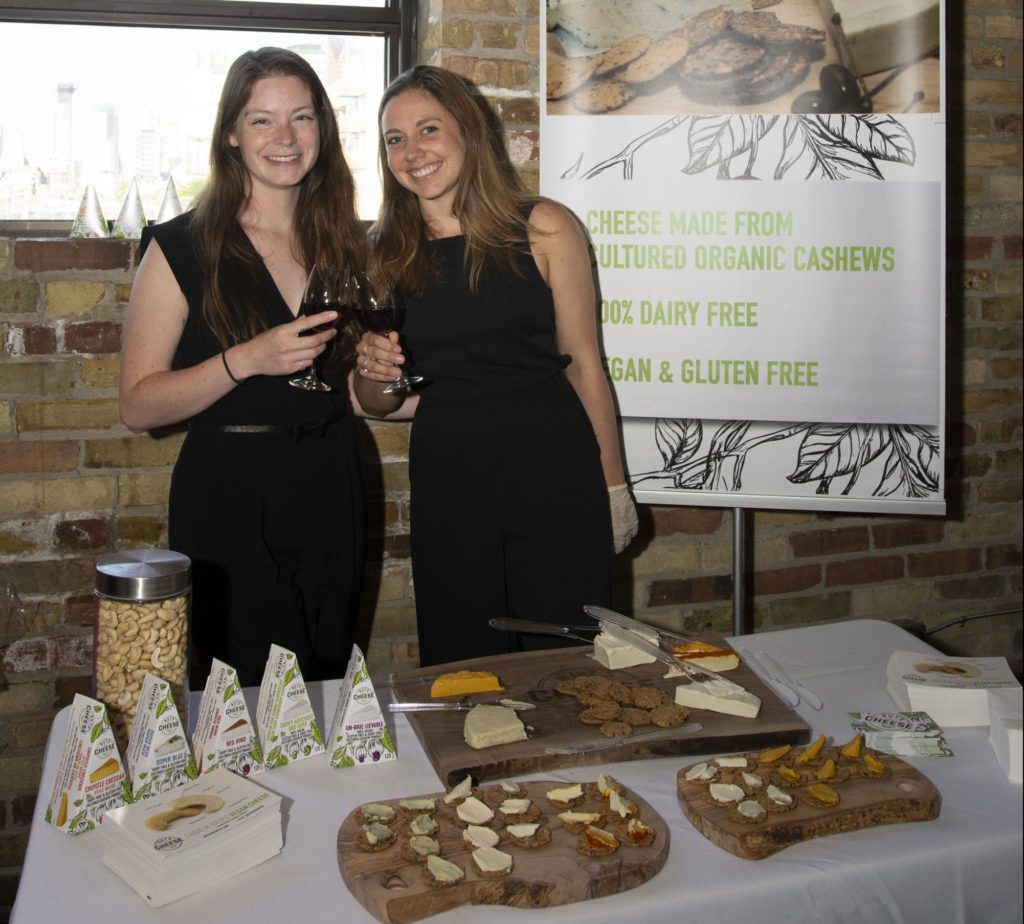 After mingling at the reception, guests were ushered into the main hall for a delicious three-course dinner and unforgettable program, hosted by emcee and Animal Justice board member Kimberly Carroll. Guests were treated to the premiere of an inspirational, no-dry-eyes film showcasing the incredible work of Animal Justice and its lawyers over the last decade. Founder Nick Wright then addressed attendees, explaining what it was like in the early days of Animal Justice and describing the organization's amazing growth.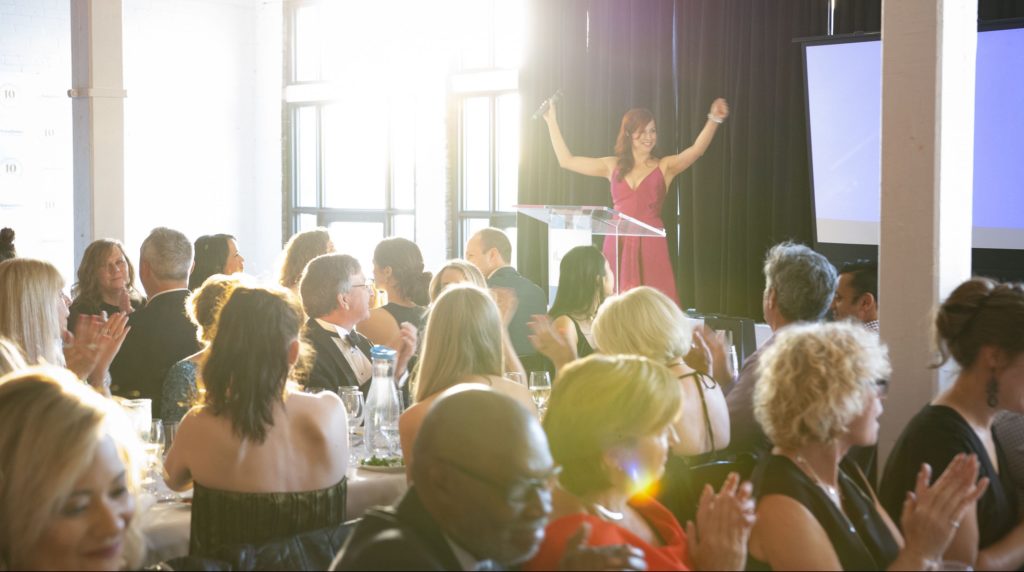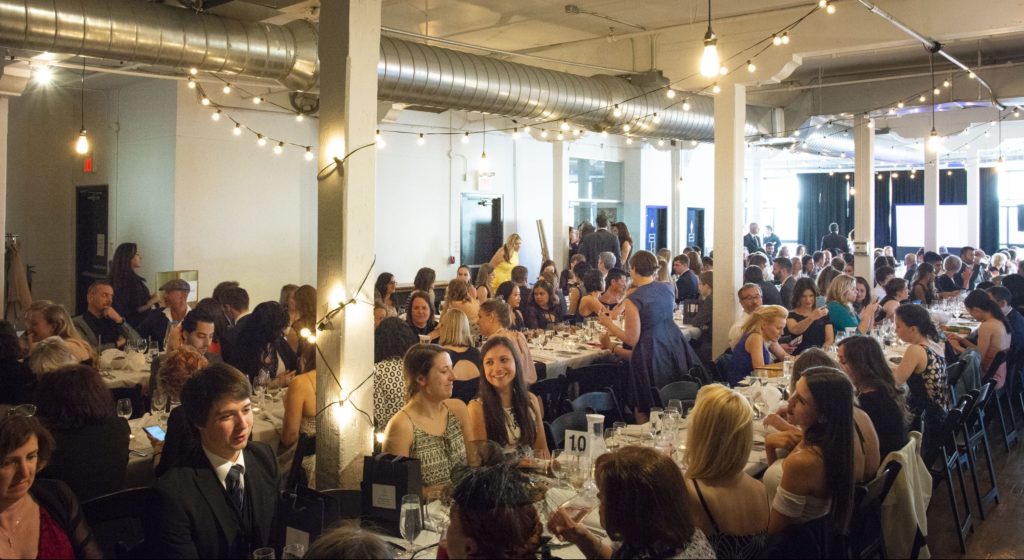 After a decadent dessert prepared by Chef Amy Symington, Animal Justice honoured some remarkable individuals and business with awards for their work on behalf of animals.
2018 Pro Bono Award – Ecojustice
Ecojustice is Canada's leading environmental law charity, and represented Animal Justice in a lawsuit against the Ontario government to protect threatened and endangered species. Thanks to the work of the brilliant legal team at Ecojustice, the lawsuit got action on creating recovery strategies for 37 at-risk species. Ecojustice lawyers Amir Attaran and Sarah McDonald accepted the award.
2018 Legislator Award – MP Michelle Rempel
Conservative Michelle Rempel was honoured for introducing a bill to protect animals from sickening sexual abuse. Animal Justice is proud to have worked with MP Rempel on this legislation, and applauds her commitment to improving Canada's animal protection laws. MP Rempel's legislative affairs manager Bari Miller kindly accepted the award on her behalf.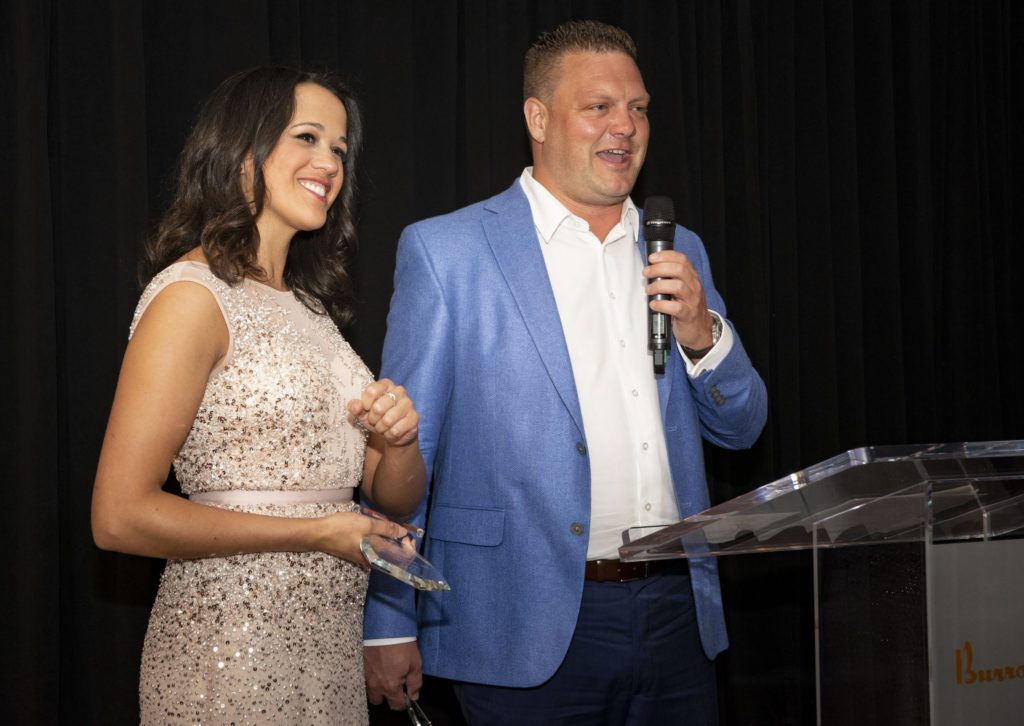 2018 Legislative Advocacy Award – Navigator & Ensight
Andrew Balfour of Navigator and Caitlin King of Ensight were honoured for assisting Animal Justice in the fight to pass a national ban on whale and dolphin captivity. Their continued efforts to support this groundbreaking legislation have been crucial in helping Senate Bill S-203 swim through the legislative process.
2018 Compassionate Brand Award – Wully Outerwear
Wully Outerwear creates cruelty-free luxury outerwear designed for the harsh Canadian climate, all without the use of fur or down. Wully's brand of compassionate fashion is taking the world by storm—fur trim, beware! Wully founder James Yurichuk accepted the award.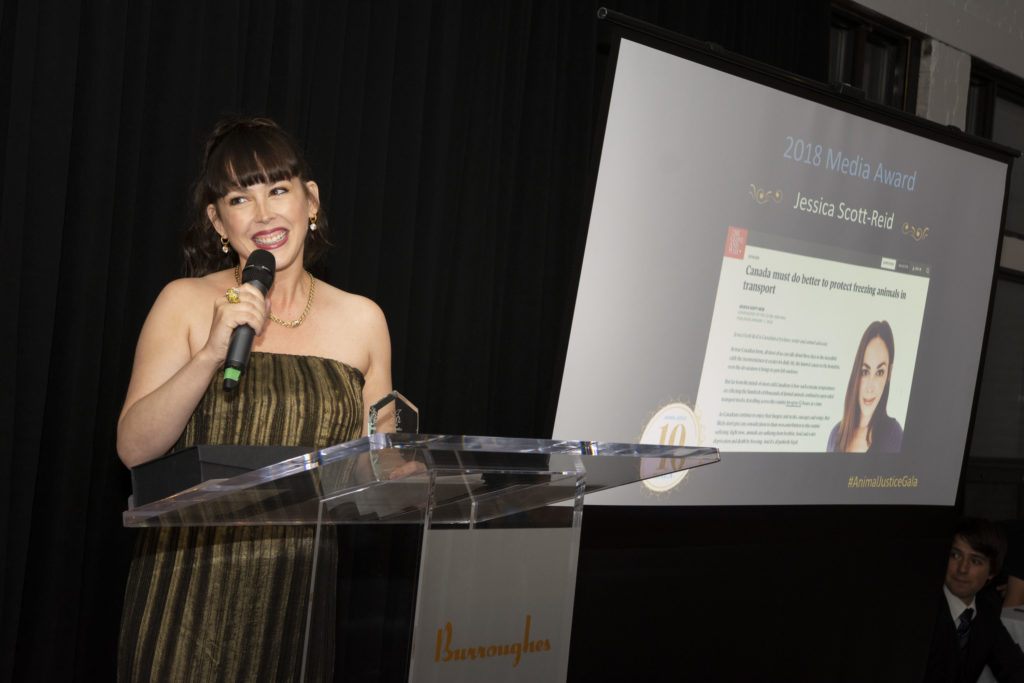 2018 Media Award – Jessica Scott-Reid
Jessica Scott-Reid's prolific journalism has shone a spotlight on animals, and she publishes regular opinion columns in major national newspapers and magazines. From Drake's move to a meat-free diet, to undercover investigations, to the crooked ploys of the farming industry, Jessica's written words are raising the national profile of animal issues.
Finally, Animal Justice's executive director Camille Labchuk took the stage. In a passionate and inspiring speech, Camille invoked Martin Luther King Jr.'s words, that "the arc of the moral universe is long, but it bends toward justice," and reminded guests that the animal advocacy movement is now taking on animal abusers and winning justice for animals. She remarked, "Our first ten years were about getting through the door to the courtrooms, and getting legislatures to take us seriously. But now we're in! And together, we're going to blow the roof off of this house."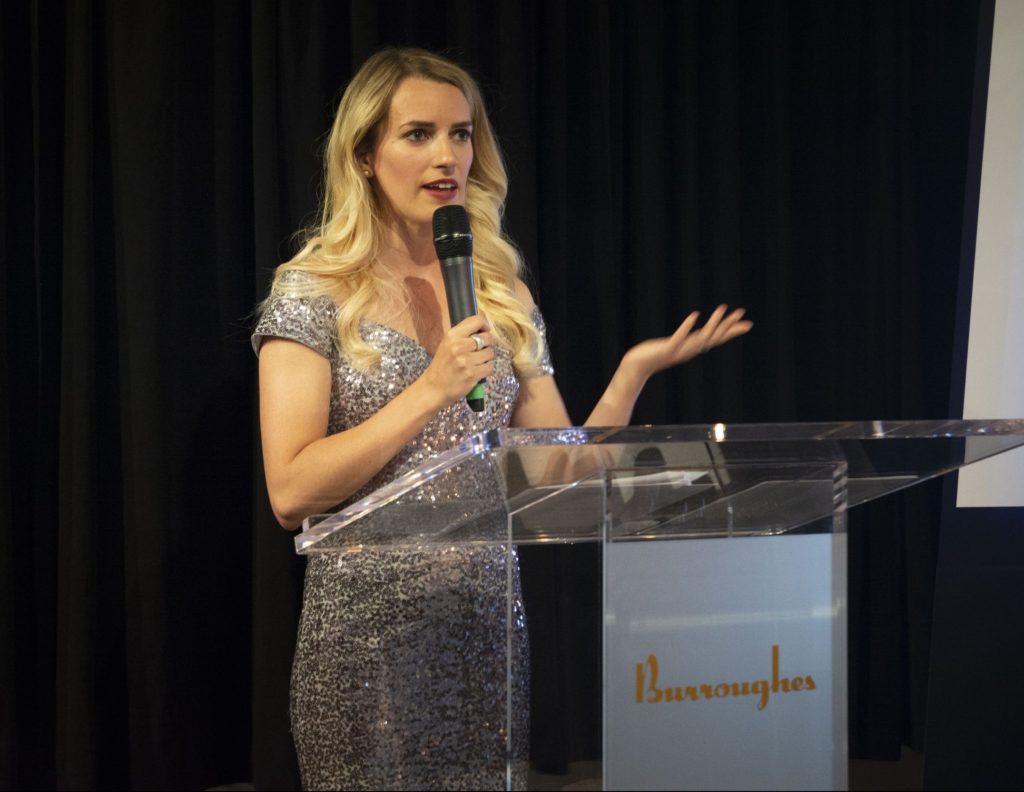 The program finished off with a high-energy fundraising round led by Camille and Nick Wright. Thanks to the generosity of guests, the gala raised over $47,000 to help animals!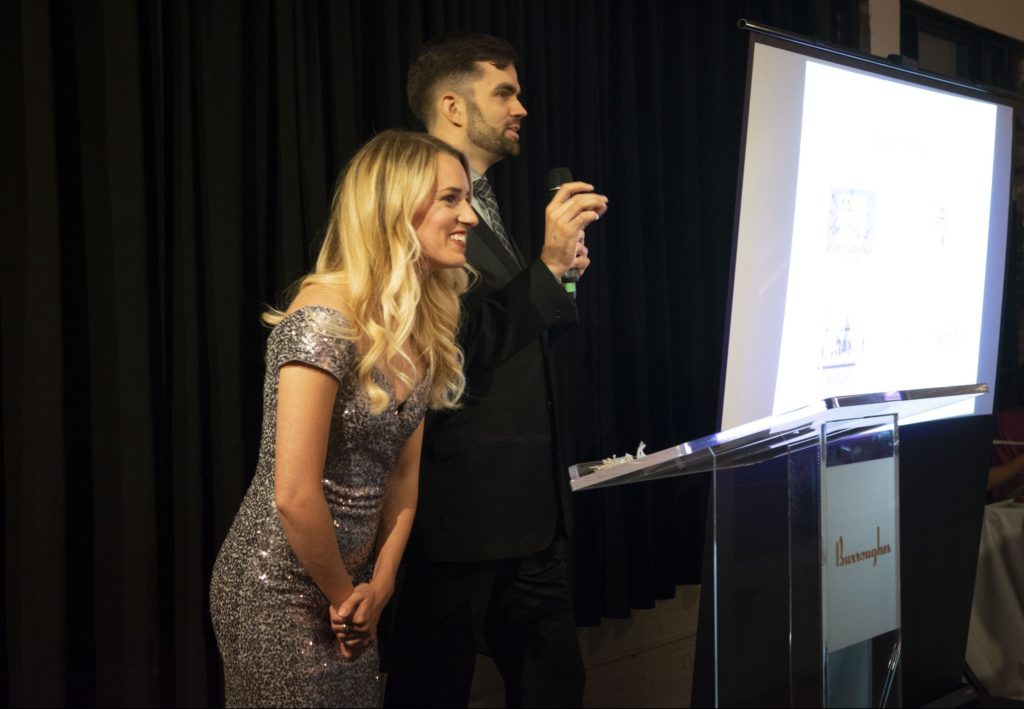 The evening continued with a roof-top after party, where guests were treated to a sky full of stars, and views of the vivid Toronto skyline.
Animal Justice thanks each and every guest, our fabulous host committee, staff, and volunteers, and our generous sponsors, including Vegan Stokes Cheese, Nuts for Cheese, Gartner & Associates Animal Law, Hearty Catering, the Stanford Inn, Toltec House, Karlo Estates, Bantr Media, BIO RAW, Flower City Soap Company, Bhanda Bar, Anderson's Interior Design, and Gardener Dental Group.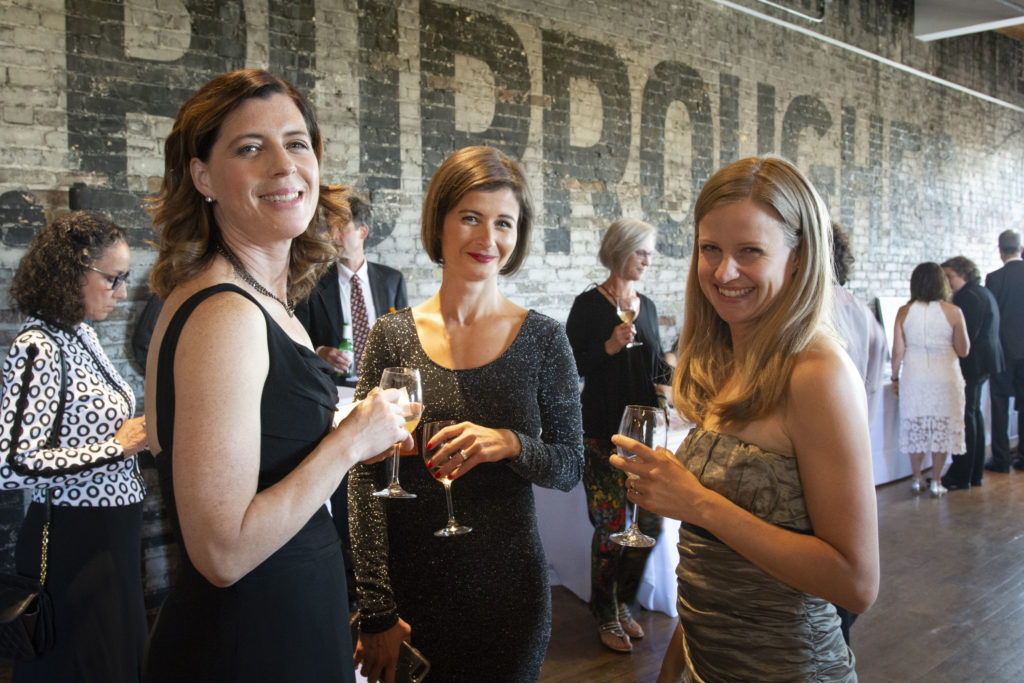 Couldn't make it to the gala but still want to help Animal Justice represent animals in court? Click here to make a gift today!
Join the Animal Justice mailing list