Canadians care about the treatment of animals on farms, but unfortunately, our food system hasn't kept pace with people's values. Mercy For Animals just released this year's Canada Animal Welfare Scorecard, an annual report ranking major food companies operating in Canada on their animal welfare policies and progress, and it reveals a shocking disconnect between what Canadians expect, and the grim reality for animals on farms.
Why is the scorecard important? Because Canada has fallen very far behind places like the US and EU. There are no federal or provincial animal welfare regulations or proactive inspections for farms in Canada because the government lets the powerful farm industry make up its own rules. That's why it's so important for brands to commit to eliminating the most egregious forms of cruelty from their supply chains.
The scorecard shows that Canadian retailers lag very far behind other countries on animal welfare commitments. A startling 83% of hens used to lay eggs are confined to cages in Canada. The tiny wire battery cages stuffed with hens are stacked on top of each other in filthy factory farms, where hens don't even have enough room to spread their wings. In the US, just 71% of hens live in similar conditions, and in the UK, it's only 35%. Unlike in the US and EU, not a single Canadian province has banned these cruel cages.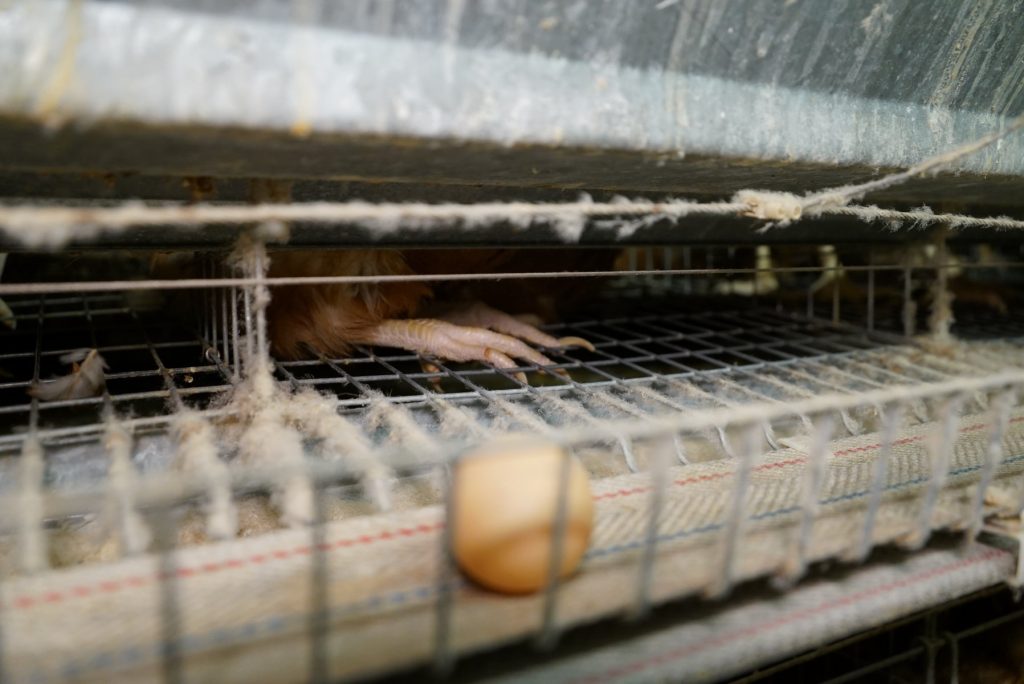 The report also found that no major retailers in Canada have chicken welfare policies in place to improve life for chickens killed for meat. Zero. By contrast, over 50 major retailers in the US and Europe have committed to improve broiler chicken welfare standards.
The Mercy For Animals report also shines light on which of Canada's biggest brands are among the worst for not prioritizing animal welfare or taking meaningful action to ban cruel practices from their supply chains.
They gave the companies a score out of 300, and many of Canada's most well-known companies fell short. Tim Hortons scored just 80 as it failed to publicly report any progress toward the company's commitment to banning cages for chickens from its Canadian supply chain.
Major distributors and restaurant suppliers Gordon Food Service, Flanagan Foodservice, and Stewart Foodservice, all scored just 40. Even though the Canadian pig meat industry previously committed to phasing out stalls for pregnant and nursing sows by 2024, these three food service companies have no public reporting of the crate-free conversion rate in their supply chains.
Among those that scored 0 in Mercy For Animals' report were restaurants Domino's Pizza, Mary Brown's Chicken, and Moxie's, offering no public animal welfare policies or progress reporting.
Animal Justice is pushing for stronger legal protections for farmed animals, as well as corporate policies to help end some of the cruelest forms of farmed animal confinement.
---
Banner: Jo-Anne McArthur | We Animals Media